Director of County School Jrotc Program Faces Child Sex Charge
The Chattanoogan
March 5, 2012

http://www.chattanoogan.com/2012/3/5/220876/Director-Of-County-School-JROTC-Program.aspx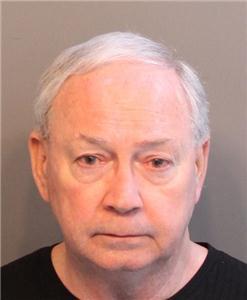 Thomas McConnell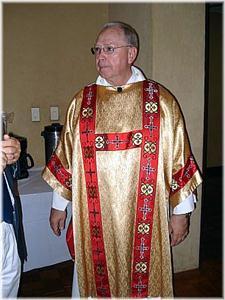 Deacon at St. Jude Catholic Church



Thomas McConnell Arrested Sunday For Aggravated Sexual Battery To Child

The director of the county schools JROTC program is facing child sex charges.

Investigators with the Chattanooga Police Department's Family Investigations Unit arrested Col. Thomas C. McConnell, 65, for one count of aggravated sexual battery to a five-year-old child.

The incident occurred Sunday at a restaurant at 200 Manufacturers Road.

He was placed on suspension at the county schools.

Col. McConnell, of 941 Brynwood Dr., is a deacon at St. Jude Catholic church. The Diocese of Knoxville issued this statement, "The Diocese of Knoxville became aware of the arrest of Deacon Thomas McConnell from Chattanooga, TN, who has been accused of committing aggravated sexual battery against a minor.

Following diocesan policy, Bishop Richard F. Stika has temporarily suspended him from ministry pending the outcome of a police investigation."

The affidavit of complaint says police were flagged down at the Chat'O Restaurant at One North Shore "on a fondling that occurred inside the restaurant."

Police were told by a witness that he and his wife "just witnessed a guy inside fondling on a little girl that was sitting in his lap."

The witness said his wife recorded the incident on her cellphone camera.

An investigating officer found Col. McConnell inside the restaurant with a five-year-old girl in his lap, while the family was sitting at the table eating.

Police said the video "displayed Mr. McConnell rubbing up and down (the girl's) leg and also attempting to place his hands near her vagina area (outside of the clothes). At one point in the video, (the girl) pushed Mr. McConnell's hands from her vagina's area. Another point in the video, Mr. McConnell put his hands up the back of (the girl's) shirt and into her pants. At that time (the girl) again pushed Mr. McConnell's hands from her back side."

A waitress told police she saw Col. McConnell try to place his hands in between the child's legs. She said she then went to tell her manager what was going on.

Police said the girl advised that she was embarrassed over what Col. McConnell did to her and she did not want to talk about it.

Col. McConnell told police he and his family "are a very touchy feely family." He said he was unconsciously touching the girl "and was not aware what he was fully doing. He stated that in no way does he believe that he did anything wrong."

When told what the girl had stated to police, Col. McConnell "decided he did not want to answer any more questions."

He was then placed into custody and transported to the County Jail.

Col. McConnell has won a number of awards for the county JROTC program, including a recent national honor.