Documents Suggest "Uncharged Crimes" by Mo. Priest
CBS News
July 10, 2012

http://www.cbsnews.com/8301-501363_162-57469705/documents-suggest-uncharged-crimes-by-mo-priest/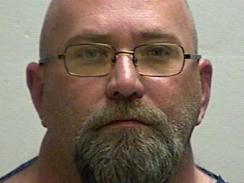 FILE - This undated file photo provided by the Clay County, Mo., Detention Center shows Rev. Shawn Francis Ratigan. Federal prosecutors said Monday, July 9, 2012, they plan to show Internet searches at a trial that they say back up claims that a Kansas City priest had a sexual interest in young children. Ratigan is scheduled for trial in August on 13 federal counts of sexual exploitation of children after a technician found troubling images on his computer in late 2010. (AP Photo/Clay County Detention Center, File) (Anonymous)



Federal prosecutors say they'll present evidence at trial that a Kansas City priest charged with sexually exploiting children possessed two pairs of young girls' panties and searched the Internet for photos of scantily clad children.

The Rev. Shawn Ratigan is scheduled to go to trial next month on 13 counts of sexually exploiting children. Prosecutors filed notice Monday that they'll present evidence of "uncharged crimes" to illustrate Ratigan had a sexual interest in young children.

Prosecutors say that among the evidence they may present is a photo of the priest in his underwear at the home of one of his alleged victims.

Ratigan was charged in May 2011 after the Catholic Diocese of Kansas City-St. Joseph gave police images of suspected child pornography found on his computer six months earlier.