Ex-priest Pleads Guilty to Stealing Parish Funds
Reading Eagle
August 7, 2012

http://readingeagle.com/article.aspx?id=406673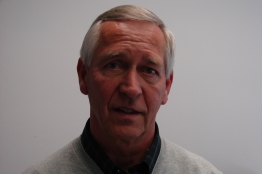 Richard Nachajski



A former Roman Catholic priest admitted Monday in Berks County Court that he stole money donated to a Reading parish, but disputed the amount.

Richard Nachajski, 66, of York pleaded guilty to theft for taking money donated to St. Anthony of Padua Roman Catholic Church, Millmont, between 1997 and 2009.

He was pastor there from 1992 until 2009, when he was granted a leave of absence for personal reasons.

Nachajski admitted taking more than $100,000, but denied it was more than $400,000, as investigators charged.

He remains free on $25,000 bail while awaiting sentencing and resolution of the dispute over the amount.

According to court records:

When Nachajski failed to return from leave, the Diocese of Allentown appointed another pastor.

A routine audit conducted by the diocese in 2009 uncovered financial irregularities, which led church officials to contact county detectives.

Detectives discovered that Nachajski took money bequeathed to the church by two parishioners and transferred the funds to various church accounts, some of which only he knew about and could access.

From those accounts, he wrote checks, totaling more than $325,000, to himself or to credit card companies for purchases he had made.

They also found that he purchased a timeshare in a Mexican condominium for $13,000 and a vehicle, and paid for international travel for himself and an unnamed companion.

Nachajski is no longer a priest.