Central Dupage Hospital Ousts Chaplain Following Allegations of Inappropriate Behavior
By David Sharos
Daily Herald
April 4, 2013

http://heraldnews.suntimes.com/news/19271105-418/central-dupage-hospital-ousts-chaplain-following-sex-abuse-allegations.html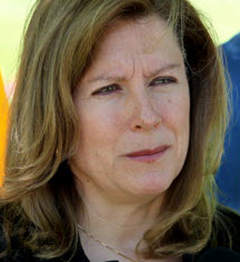 Barbara Blaine, president of Survivors Network of those Abused by Priests



Central DuPage Hospital has removed the Rev. Thomas Corbino, a Catholic priest who was a chaplain at the facility, due to allegations he had inappropriate contact with young people in the past.

Corbino had been serving as a chaplain at the hospital in Winfield for the past year after being reassigned from St. Pius X Church in Lombard.

In an email, the hospital announced it would no longer use the services offered by Corbino, who served as a volunteer chaplain. The hospital has been receiving pressure from the Survivors Network of those Abused by Priests group to get rid of Corbino.

SNAP President Barbara Blaine said there have been concerns raised about Corbino within the group during the past few weeks and that an article she read a few months ago about the Joliet Diocese's practice of reassigning priests that have been charged with inappropriate conduct "proved to be the trigger."

"The Diocese's decision to put a priest in another position after he has been accused of inappropriate conduct was of interest to me since that's what my home parish — the Diocese of Toledo — did with one perpetrator," Blaine said. "They told me then that the priest would be monitored and that this was safe for kids, and yet things got worse. I was concerned when I learned Corbino had been moved to this position after he resigned on April 11 of 2012 from St. Pius."

Blaine said that Bishop R. Daniel Conlon of the Joliet Diocese was made aware of allegations against Corbino back in August 2011 and that the priest "went into treatment" in January of 2012 and was going to be returned to St. Pius until a public outcry against him forced the church to rescind that decision. He was later reassigned at the hospital where his services were said to be monitored.