Catholic Church "Ignored Claims" about Ex-maidstone Priest Phillip Challis Jailed for Raping and Molesting Young Boys
By Anna Young
Kent Online
October 11, 2013

http://www.kentonline.co.uk/kent_messenger/news/phillip-challis-7291/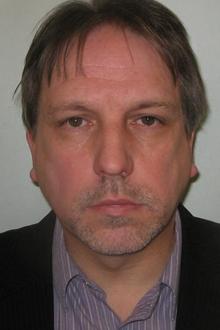 Phillip Challis has been jailed for a string of sexual assaults



A former Maidstone priest has been jailed for raping and molesting two boys – nine years after his secretary first alerted police.

Sarah Haines has spoken of the shock and sadness of discovering her former boss and trusted family friend had been sentenced to 13 years in prison after admitting 17 sex attacks.

He is Phillip Challis, 52, who served at Holy Family Catholic Church, in Park Wood, from 1996 to 2003.

Now his former assistant has lashed out at the authorities, who failed to act when she first raised concerns.

She said: "The church did not help me. They swept it under the carpet. No one took me seriously.

"He was a family friend, he babysat my children and came to family parties."

The mother contacted police and the church after discovering a computer disk belonging to Challis that contained suspicious images of children.

She handed it to detectives, but the content was not deemed to be serious enough for any charges to be made.

But, nearly a decade later, Challis has admitted horrifically abusing two children between 1991 and 2009.

A Kent Police spokesman confirmed Challis was brought to their attention in 2004.

He said: "Concerns were raised that the disk belonged to a man, who had previously served as a priest.

"The investigating officer concluded it did not meet the criteria to be considered an offence of possession of indecent images of children."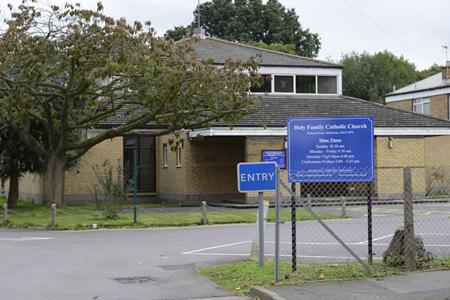 Holy Family Church in Park Wood, Maidstone



Because Challis had moved to London when the accusations were made, Kent Police officers notified Metropolitan Police - but no arrests or charges were made until new claims surfaced.

In January, a 17-year-old boy contacted the Met and revealed Challis first assaulted him when he was eight.

A 29-year-old man came forward to say he too had been terrorised by Challis, starting when he was just seven.

Challis initially denied the accusations, but in the face of overwhelming evidence pleaded guilty at Kingston Crown Court.

Police now fear he might have targeted other children.

Det Supt Tariq Farooqi said: "It is entirely possible there may be further victims. I would ask anyone who wishes to report an offence to police to contact the Barnes Child Abuse Investigation Team on 020 8247 7843. To remain anonymous, call Crimestoppers on 0800 555 111."

The Archdiocese of Southwark insisted it followed proper procedures and fully co-operated with police when Sarah Haines raised concerns.

The Most Rev Peter Smith said: "I wish to express my personal sorrow for the suffering that has been caused as a result of this criminal behaviour.

"In accordance with the Catholic church's safeguarding policies and procedures, we are committed to the safeguarding of children and vulnerable adults and to the support of victims of abuse."

Before Challis moved to Maidstone, he was assistant priest at St Stephen's, Welling, in 1989, at Our Lady Star of the Sea, Greenwich, in 1990, and at St John Fisher, Merton, from 1990 to 1996.

Anyone with particular concerns involving this case is requested to contact the Diocesan Safeguarding Office on 020 7960 2504.

Contact: ayoung@thekmgroup.co.uk