Venice Diocese Settles Child Sex Abuse Claim
The News-Press
August 19, 2014

http://www.wtsp.com/story/news/local/florida/2014/08/19/venice-diocese-child-sex-abuse-settlement/14279089/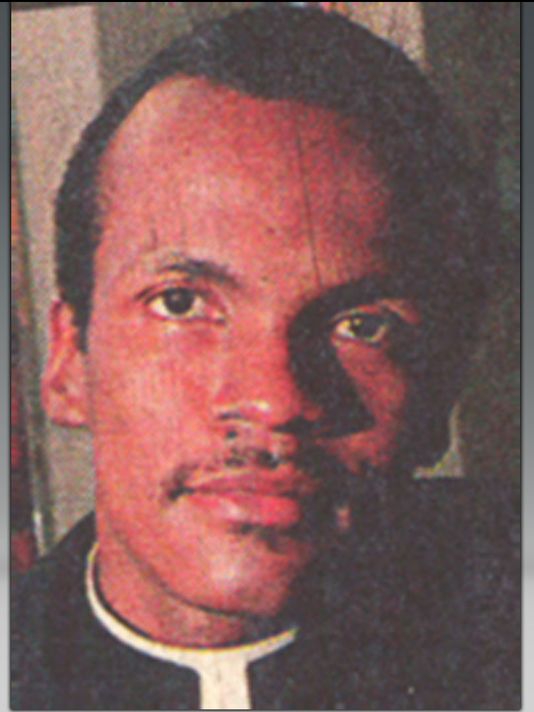 Jean Ronald Joseph



Fort Myers, Florida (News-Press) -- A confidential Diocese of Venice document detailing sexual abuse by a former priest at a Fort Myers church will be released Tuesday at a press conference announcing a settlement in the case.

The defrocked priest, Jean Ronald Joseph, was accused in 2009 of sexually abusing a child while he was serving at St. Francis Xavier church.

Adam Horowitz, the victim's lawyer, and an attorney for survivors of clergy sexual abuse, will hold the press conference at the church, 2157 Cleveland Ave.

"This is a case in which the priest held a press conference to call his victim a liar," Horowitz said this morning.

The allegations were made against Joseph in 2009 by a 31-year-old man. The events happened about 15 years prior, the victim said. The diocese made the accusations public at that time. The priest was defrocked by the diocese in 2013.

"What I'm going to release today is a confidential church document when the diocese found the priest guilty," Horowitz said. He claims a cover-up by the diocese.

Joseph denied the abuse and held a press conference in 2009 to declare his innocence. In 2013, a panel of three canon law judges found Joseph's denials were not credible.

"The document outlines multiple red flags and reports of inappropriate conduct involving Fr. Joseph, a priest heavily involved in the Haitian youth community, both during his priesthood and even before his ordination," a statement released by Horowitz said. "According to the document, the Diocese took nearly five years to investigate this latest claim against Fr. Joseph before he was ultimately found guilty of violating canon law by sexually abusing a minor child."

The victim will not be at the press conference, Horowitz said.