Our instinct is to look away from stories like Spotlight. Don't.
By Rosemary Westwood
Metro News
February 29, 2016

http://www.metronews.ca/views/metro-views/2016/02/29/our-instinct-is-to-look-away-from-stories-like-spotlight.html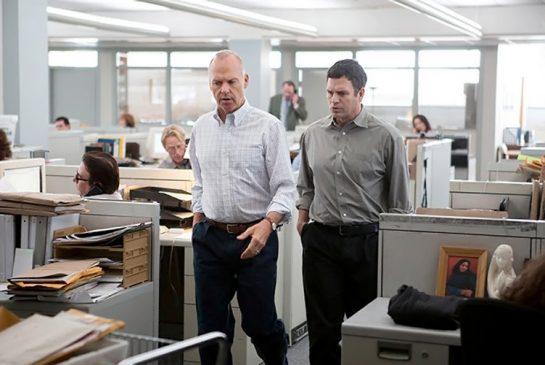 Spotlight took home the Oscar for best picture this year.
One well trodden story, about good people whose inaction clears a path for evil, won an Oscar on Sunday night.
Spotlight, the tale of how Boston Globe reporters broke a Catholic-priest sexual-abuse scandal, took home the best picture award, highlighting the need for such costly reportage just as media companies cut jobs.
The film charts the journalists' triumphs, but also underscores how many people looked the other way for so long. Priests, cardinals, the Vatican; members of Boston's Catholic community, lawyers, judges; even Globe journalists, who had been sitting on stories of priest abuse for years without much follow-up.
It's particularly ironic, then, that when I went to see Spotlight, it was by accident. I was even dreading it. We wanted light fun, but we arrived too late. As a Catholic, I shrunk from yet another story of horrific abuse and the institution that, in effect, condoned it.
Perhaps you know this feeling: of not wanting to be a witness, to instead avoid the most disturbing realities.
The urge came back on Sunday, when my Facebook feed lit up with one acquaintance's revelation — via an article on Medium.com — that he was sexually abused at only 10 and 11 years old, by a neighbourhood man.
The drive to wilful ignorance is a mark of selfishness, perhaps even nihilism — as if there was no role for me in another person's suffering. I did not click. I ignored an act of bravery. I let the link pass by. Until yesterday.
"After everything, it's still hard to say it. But every time I do, it feels a little lighter," writes Brian Kennedy. "I was sexually abused." Kennedy's pain has moved him to advocate for an end to silences. Around sex, especially when it comes to educating children. Around the emotional health of young boys, for whom macho ideals remain powerful.
As Michael Sugar accepted the Oscar, the Spotlight producer called for a chorus amplifying the voices of survivors, "a choir that will resonate all the way to the Vatican."
That only works if we see the movie. If we read the disturbing accounts of abuse. If we speak our dismay, our outrage, our solidarity with survivors. "The story of Spotlight has really just begun," Sugar told reporters backstage.
Amid this attention, it's worth remembering how many stories of suffering languish in the dark, because no one is looking for them, or someone is too afraid to speak out, or many others choose avoidance over action.
I understand why we would not want to look. But that choice is indefensible.