You still don't get it, George Pell
By Wendy Tuohy
Daily Telegraph
March 1, 2016

http://www.dailytelegraph.com.au/rendezview/you-still-dont-get-it-george-pell/news-story/212719eef53a2ec17da39a935024801a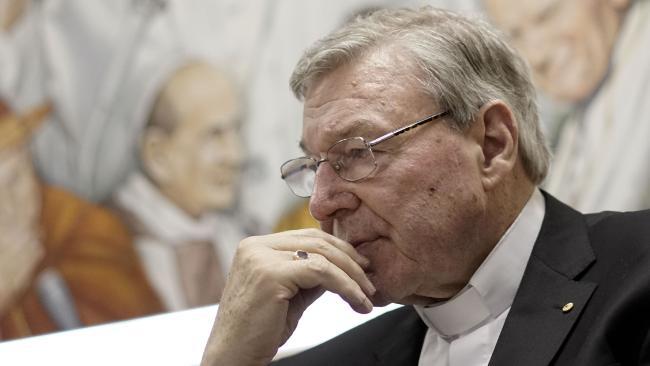 Where is your warmth and compassion, Cardinal Pell?
Photo by Andrew Medichini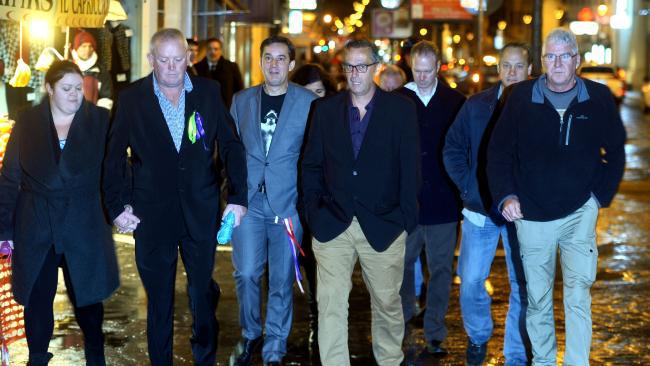 Survivors of abuse by Catholic clergy in Australia arrive at the Quirinale hotel in Rome to hear Cardinal George Pell giving evidence via video-link to Australia's Royal Commission.
Photo by Filippo Monteforte
He speaks in a monotone about issues that destroyed untold numbers of lives, he avoids eye contact with survivors of child sexual abuse (according to eyewitness reports from journalists), he dodges and weaves as well as Muhammad Ali ever did.
All that aside, some of Cardinal George Pell's words to the Royal Commission into Institutional Responses to Child Sexual Abuse have been breathtakingly callous.
Yes, yesterday the world's third most powerful Catholic official did concede the Church's handling of allegations of child sexual abuse by paedophile priests had been "catastrophic" and that he was not there to "defend the indefensible".
Yet today he stunned people sitting in front of him who survived childhood assaults by those very priests and was able to describe the revolting serial abuse of 53 children by Father Gerald Ridsdale as "a sad story (that) wasn't of much interest to me".
The gasps of onlookers were audible and understandable.
Does this man still not get the pain, hurt, grief and anger still fresh in the hearts of victims, their families and supporters — a whole town — as a result of such insidious violations?
If he does, the words he chose, "sad story" are two of the most minimising words possible to describe the damage done and the childhoods stolen.
Children, mainly young boys, were raped. It wasn't a story; it happened.
How could anyone who knows what individuals, families and communities went through, and how they continue to suffer, express their interpretation of that in the kind of words you'd apply to the temporary loss of someone else's pet ... something a bit sad but not really that interesting to you.
It's staggering to think any official, no matter how far removed from day-to-day life, could believe any audience — let alone one for whom the trauma endures — could fail to understand the impact of such passionless words about such real hurt.
There were shades of this truly strange detachment in Pell's testimony yesterday when he described the actions of a Ballarat priest who routinely kissed his whole class of boys as "eccentric".
"Misbehaviour" was another word the Cardinal used while discussing allegations priests' sexual transgressions with children.
The Cardinal put more determination and insistence into telling Counsel Assisting the commission, Gail Furness, SC, how to read documents of previous testimonies or into disputing just how much of an "essential link" he was between the Catholic Church and schools in Ballarat than he did into expressing real sorrow for what priests around him did.
It's not for us to judge if the Cardinal did or didn't hear any mention whatsoever of allegations of child sexual abuse by Gerald Ridsdale at a small meeting he attended as a "consulter" to the Ballarat Bishop Ronald Mulkearns. That meeting determined that one of Australia's most prolific paedophile priests, Ridsdale, would be shifted but Cardinal Pell insisted it was never stated why.
The Cardinal repeatedly stated that despite Ridsdale's offending by then being "common knowledge" among priests and lay people in several parishes, and despite his role in the inner circle of Bishop Mulkearns, no word of Ridsdale's paedophilia reached his ears.
Pell is quite right to say it's the commission's job to interpret the evidence before it. But everyone invested in seeing justice done for victims and some kind of sincere amends made by people in positions of responsibility in that dreadful period wants to hear more than words with about as much human warmth as the iceberg that sunk the Titanic.