George Pell: Survivor Questions Whether Australia's Most Senior Catholic Knew of Abuse by Priests
By Louise Milligan
ABC News
March 2, 2016

http://www.abc.net.au/news/2016-03-02/george-pell-abuse-royal-commission-survivor-julie-stewart/7215504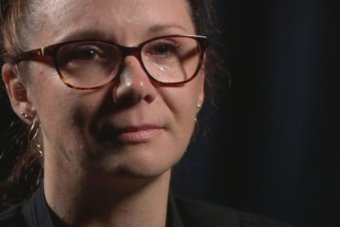 PHOTO: Royal commission witness and child sexual abuse survivor Julie Stewart told 7.30 that she was angered listening to Cardinal George Pell's evidence to the royal commission. (7.30)



A victim of a paedophile priest says she believes Cardinal George Pell knew there was abuse going on but will never acknowledge it.

Julie Stewart was sexually abused by Peter Searson when he was a parish priest in Doveton in the mid-1980s.

"I will always believe he knew. Always," Ms Stewart told 7.30.

"I believe [Pell] did his job well. He did his job by protecting the church's assets and protecting the church's name, but I don't believe he protected the children.

"His way of making it up to us is just standing up and saying, 'I did know. I'm sorry. What can I do to fix this?'"

Cardinal Pell wrote letter of apology in 1988: Ms Stewart

After listening to the Cardinal's evidence, an emotional Ms Stewart struggled to articulate her disappointment.

"I wasn't surprised because I guess I have come to the understanding and the ... acknowledgement for all of us victims I speak on behalf of, that he will never acknowledge any knowledge."

Ms Stewart believes Cardinal Pell knew there were victims of Peter Searson.

In 1998, when he was Archbishop of Melbourne, Cardinal Pell wrote a letter of apology to Ms Stewart for her abuse at the hands of Searson.

Cardinal Pell never mentioned this letter at a Victorian Parliamentary Inquiry in 2013.

When asked about this in the 2013 inquiry, Cardinal Pell made the statement: "No conviction was recorded for Searson on sexual misbehaviour. There might be victims."

The deputy chair of that inquiry, Frank Maguire, said it was never shown the letter.

"I was shocked to find out about the letter — and disappointed," he told 7.30.

Mr Maguire believes that Cardinal Pell still has a lot of questions to answer.

"Cardinal Pell may have misled the Victorian Parliament in his testimony, or downplayed his knowledge," Mr Maguire said.

He said it was up to Cardinal Pell to offer an alternative explanation.

Cardinal Pell was not asked about the letter in Wednesday's royal commission hearing.

Letter of concern written by assistant priest in 1982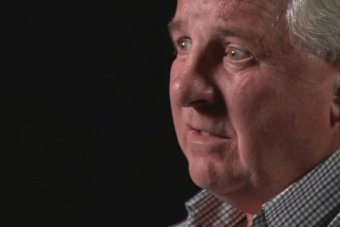 PHOTO: Phil O'Donnell was assistant priest to paedophile Peter Searson at the Sunbury Parish in 1982 and raised his concerns about the priest with George Pell's predecessor as Archbishop of Melbourne, Frank Little. (7.30)



In 1982, Phil O'Donnell was an assistant priest to Searson at the Sunbury parish in Melbourne's west.

He wrote to Cardinal Pell's predecessor as Archbishop of Melbourne, Frank Little, of his concerns about Searson.

"The main thrust of it was that Peter had so many problems that he was psychologically unfit to be a pastor, a priest of that parish or any other parish," Father O'Donnell told 7.30.

"We then outlined a litany of faults, including carrying guns, calling himself army titles, denigrating women — just so much."

"We wanted to bring it to the attention of the Archbishop, hoping that something would happen."

Nothing did happen and Searson was sent by Archbishop Little to Doveton.

There, even more complaints went to Mr Little, the Archdiocese, the Catholic Education Office and other priests.

Teachers refused to have children see him alone, and parents complained of despicable behaviour: holding a knife to the chest of a young girl and repeated animal cruelty.

Seven years after Ms Stewart was abused, a meeting of bishops discussed Searson's career.

Two bishops present and the Archbishop knew of Searson's past, but Cardinal Pell told the Royal Commission they did not inform him of the details.

Cardinal Pell told the inquiry he went to Archbishop Little about Searson but was rebuffed.

"In retrospect, I might have been a bit more pushy with all the parties involved," he said.

As Archbishop, Cardinal Pell finally suspended Searson indefinitely from parish work after he assaulted a boy.

Cardinal Pell's defence for the past three days is essentially that everyone around him who had the knowledge deceived him.

He will be back for more questioning tomorrow.

"He played a significant role in my past, along with Searson and many others who have failed in the church's name," Ms Steward said.

"But for my future he is nothing — he is insignificant."