George Pell Didn't Report Allegation of Sexual Abuse by Priest Because He 'wasn't Asked To'
By Andrew Carswell
Daily Telegraph
March 3, 2016

http://www.dailytelegraph.com.au/news/nsw/george-pell-didnt-report-allegation-of-sexual-abuse-by-priest-because-he-wasnt-asked-to/news-story/71bc947a8484c4824ab4081ea1fbeb73

CARDINAL George Pell chose not to report a serious allegation that a priest was sexually abusing boys at a Victorian Catholic school because the student who warned him about the abuse "wasn't asking me to do anything about it''.

In his final day in the witness stand in Rome in front of the royal commission into child sexual abuse, Australia's most senior Catholic confirmed a St Patricks College student complained to him in 1974 that priest Ted Dowlan was "misbehaving with boys''.

Cardinal Pell confessed he did nothing with the "very serious" allegation.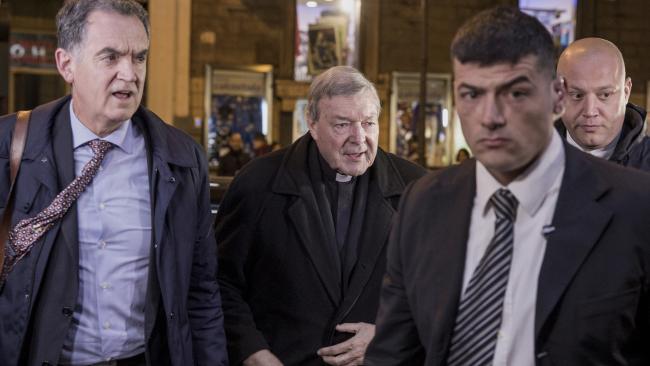 Cardinal George Pell arrives at Hotel Quirinale in Rome for the last day of the hearing / Picture: Ella Pellegrini



It was only after a rebuke from commissioner Peter McClellan, who suggested he should have told school authorities or the police, that Cardinal Pell conceded he had erred in not raising the alarm.

By way of explanation, the third most powerful Catholic in the world and current Vatican treasurer said: "People had a different attitude then. There was no specifics about the activity, how serious it was — and the boy wasn't asking me to do anything about it, just lamenting and mentioning it.

"I didn't do anything about it. (But) I eventually inquired of the school chaplain.''

He added: "With the experience of 40 years later, certainly I would agree that I should have done more.''

Dowlan went on to sexually abuse more than a dozen students until 1985.

Also yesterday, Cardinal Pell was asked about an allegation by another former student who told the commission last year that he went to see Cardinal Pell at the school's presbytery in 1973 as a 14-year-old to complain that his brother was being molested and physically abused by Dowlan.

"Pell became angry,'' the man told the commission. "He told me to go away and shut the door on me.''

Cardinal Pell told the commission the encounter never took place and said it was a "fantasy".

"Even the language that I was alleged to have used is ridiculous. The suggestion that I would speak like that to a young person in distress is absolutely false,'' the Cardinal told the special commission hearing in Rome.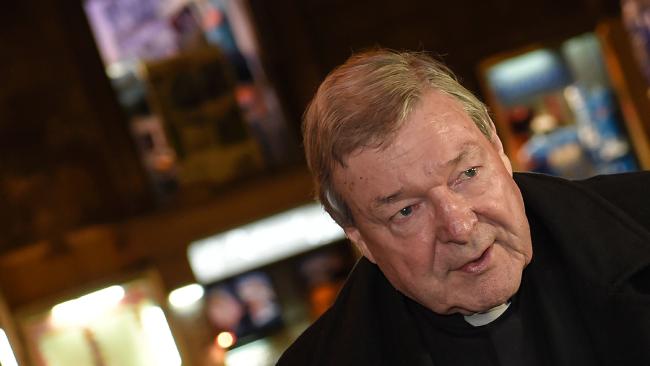 "People had a different attitude then. There was no specifics about the activity, how serious it was — and the boy wasn't asking me to do anything about it, just lamenting and mentioning it," says Cardinal George Pell.



It was a similar response when he was asked to recount his conversation with David Ridsdale, who called the then auxiliary bishop in 1993 to complain he had been sexually abused by convicted paedophile priest Gerald Ridsdale, his uncle.

Mr Ridsdale told the commission in December that upon his confession and request that the matter be dealt with privately, Cardinal Pell attempted to bribe him not to go to the police.

"It's implausible because I was an auxiliary bishop and I had no access to money or no access to significant resources … and it's implausible because, of course, the attempt to bribe someone is criminal,'' Cardinal Pell said.

"I spoke to him at some length. He did not ask me to do anything. If he had asked me to do any one or a number of things, I certainly would have done so.''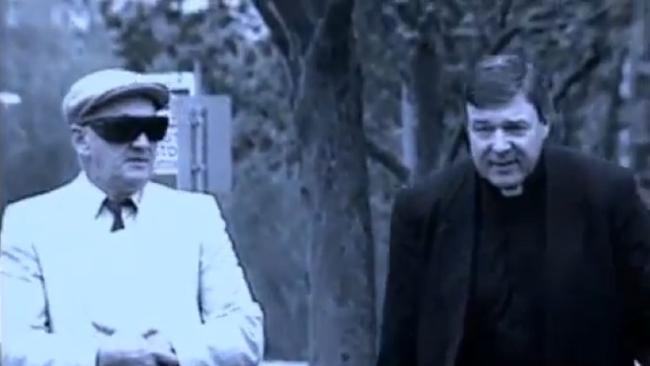 Then-Archbishop. George Pell with paedophile priest Gerald Ridsdale in 1993 / Supplied



Mr Ridsdale went to the police a few days later to report his uncle's evil.

Cardinal Pell also denied evidence that had been presented to the commission by a former altar boy, who said he had overheard him talking to a priest about Ridsdale and saying: "I think Gerry has been rooting boys again".

"The allegation that has been put is demonstrably false,'' he said.

The Cardinal's weeklong deflection to his then superiors was also evident yesterday when he agreed with a lawyers' submissions that sexual abuse victim Peter Watson would still be alive today if the Church had conducted a proper inquiry into claims that he was abused by priest Paul Ryan at the Ararat parish. Watson committed suicide in 1999.

"Yes, a proper investigation would have helped him. The responsibility lay with the person who didn't act when he should have, and that would ­certainly seem to have been Bishop Ronald Mulkearns,'' Cardinal Pell said.