Australian Cardinal George Pell Admits Abuse Failure, Wants to Help Town
Newsday
March 3, 2016

http://www.newsday.com/news/world/australian-cardinal-george-pell-admits-abuse-failure-wants-to-help-town-1.11533577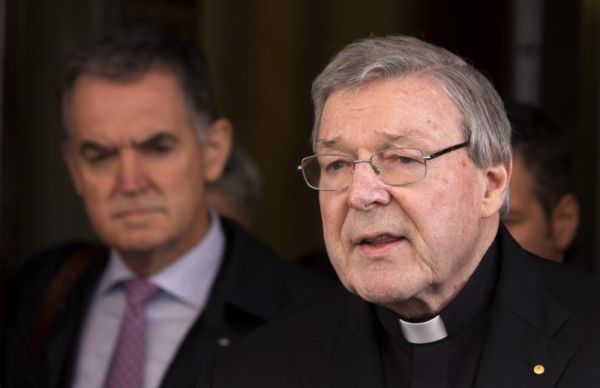 Australian cardinal George Pell reads a statement to reporters after meeting relatives and victims of priestly sex abuses, in Rome, Italy, March 3, 2016. Photo Credit: AP



A top Vatican official has vowed to work to put an end to the rash of suicides in his Australian hometown over the church sex abuse scandal after meeting with victims and acknowledging that he failed to act on an allegation decades ago.

ADVERTISEMENT | ADVERTISE ON NEWSDAY

Cardinal George Pell met with some Australian abuse victims who had travelled to Rome to witness his four days of remote, video-link testimony to Australia's Royal Commission. The commission is investigating how the Catholic Church and other institutions responded to sexual abuse of children over decades.

Emerging Thursday from the meeting with survivors, Pell read aloud a statement pledging to help his hometown of Ballarat recover from scores of suicides of abuse victims. He said he hoped the city of 100,000 might one day become "an example for practical help for all those wounded by the scourge of sexual abuse."