"He's a Big Bully, the Best Developed Narcissist I've Ever Met': Priest Launches Extraordinary Attack on Cardinal George Pell - Who He Has Known for 30 Years
By Daniel Piotrowski
Daily Mail
March 3, 2016

http://www.dailymail.co.uk/news/article-3475660/Cardinal-George-Pell-attacked-priest-known-30-years.html

A priest who has known Cardinal George Pell for 30 years has launched a scathing attack on the Catholic leader, describing him as a 'bully' and 'the best developed narcissist' he knows.

Father Michael Kelly, a Jesuit priest and journalist, told ABC Radio he has been dismayed and disgusted with Pell's appearance at the child abuse Royal Commission this week.

'It's now made plain to the world just who he is and what he's like... But I must say I'm not surprised,' he said.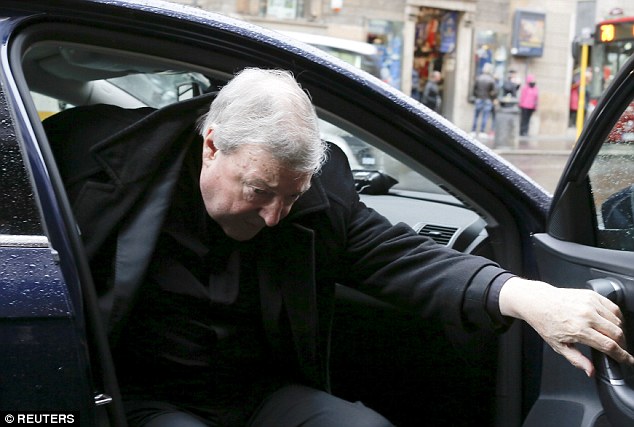 Cardinal George Pell (centre) - the third-highest ranking official in the Vatican - told abuse victims he is committed to combating the 'scourge of sexual abuse'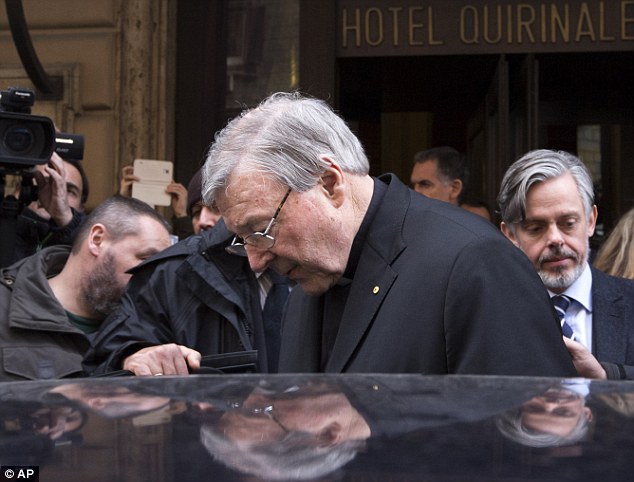 Pell gave more than 20 hours of evidence at the Child Abuse Royal Commission from a hotel room in Rome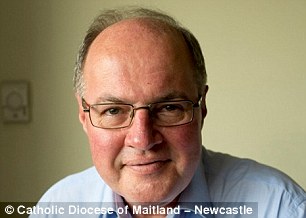 Father Michael Kelly SJ launched the attack in a candid interview with ABC 702 Sydney's Wendy Harmer



'I've known Cardinal Pell for over 30 years. And I really think he's one of the best developed narcissists I've ever met in my life,' he continued.

'He's astonishing at the way in which he can deploy his insensitivity.

'He seems just impervious to human experience'.

Fr Kelly - who claimed Pell had 'got me the sack' from a publishing organisation once before - said of the embattled Vatican number 3: 'He's a bully, he's just a bully.'

'He gets exactly what he wants by standing over people.

'As one priest in Melbourne said to me recently, he's lived by the sword, he's gonna die by the sword'.

Cardinal Pell exasperated many survivors and their supporters over the 20 hours of evidence he gave to the commission.

He drew gasps from the public gallery during one session when he said the crimes of notorious Ballarat paedophile Gerard Ridsdale were a 'sad story and it wasn't of much interest to me'. Pell later said he regretted his choice of words.

FATHER MICHAEL KELLY, SJ: A CANDID TAKE ON THE CATHOLIC CHURCH

Father Michael Kelly was ordained as a Jesuit priest in 1984 and runs a Catholic news service for the Asia region.

In a candid blog for The Hoopla website last October titled 'I'm A Catholic Preast. Mea Culpa', Fr Kelly revealed senior clerics had told him not to report on allegations against a senior priest.

'Such allegations were not to be reported any more. The man was entitled to his good name until convicted – only then was it to be reported. We were not to record allegations, only convictions.'

'I obeyed.'

'Now I realise that I was inadvertently complicit in the legendary process of concealment of clerical sex abuse in the Catholic Church.'

Fr Kelly said he and Pell, unlike some brave souls, did not take on the system and 'name names'. He said he was sickened by what happened, even though he was a 'small cog in the wheel'.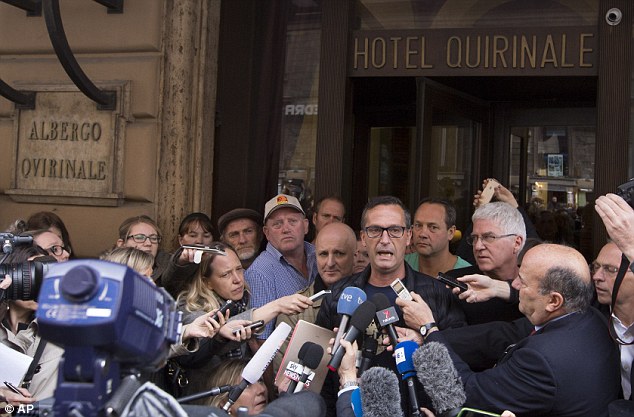 David Ridsdale, part of the party who travelled to Rome to watch Cardinal Pell give evidence, tells his family's story to the media

Where to next? The Cardinal is required to tender his resignation to Pope Francis when he turns 75 in June, although the pontiff is not obliged to accept it



The cardinal met with a number of victims from Ballarat in Rome after the conclusion of hearings on Thursday.

Pell told them he is committed to work with them to end the 'scourge of sexual abuse'.

Many survivors had travelled to Italy to see the cardinal give 20 hours of evidence over four days to the child abuse royal commission.