"Why Were So Many Paedophile Priests All in Ballarat?"
SBS
March 4, 2016

http://www.sbs.com.au/news/article/2016/03/03/why-were-so-many-paedophile-priests-all-ballarat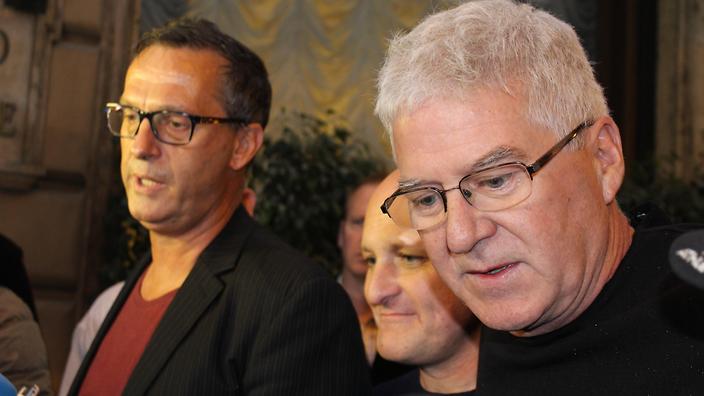 'Why were so many paedophile priests all in Ballarat?'



Cardinal George Pell has made his final appearance before the Royal Commission into Institutional Responses to Child Sexual Abuse via video link from Rome.

Survivors of child sexual abuse who were in Rome to watch him testify will soon get the chance to ask questions of their own.

Cardinal Pell has scheduled a meeting with them for tomorrow morning.

It is the key question that remains unanswered in the Royal Commission into Institutional Responses to Child Sexual Abuse:

How could so many paedophile priests come to be working in the same town at the same time?

On his last day of giving evidence to the commission, Cardinal Pell has been asked for an explanation.

(Lawyer:) "Cardinal, what in your view were the reasons behind so many child sexual abusers aggregating in Ballarat East in the 1970s?"

(Pell:) "I think that was a disastrous coincidence."

(Lawyer:) "At the time, there were approximately four or five persons with very similar predilections, specifically a sexual attraction to boys of a similar age, in the same suburb. You believe that's a coincidence?"

(Pell:) "Um, yes, I do."

Child sexual abuse survivor Stephen Woods says he is sceptical of that theory.

"Coincidence, my foot!* Absolutely. It was just ... clearly, it's systemic, because many of the paedophiles had many of the same victims. They clearly colluded. So it raises this very serious question about what is wrong with the thinking amongst the leaders in the Church."

Special Counsel Gail Furness stepped aside to allow lawyers representing individual victims of child sex abuse to cross-examine the Cardinal.

The commission heard of an alleged phone call between sex-abuse victim David Ridsdale and Cardinal Pell in which Ridsdale claimed the Cardinal offered him a bribe to stay silent.

The Cardinal denies ever making such an offer.

"It's implausible, because I was an auxiliary bishop, and I had no access to money, or no access to significant resources."

There were some concessions.

Cardinal Pell says, with 40 years of hindsight, he should have done more when he heard complaints about abuse committed by a priest named Brother Ted Dowlan.

He has also distanced himself from a comment he made earlier in the week that the crimes of paedophile priest Gerald Ridsdale were not of much interest to him.

He says the line of questioning had confused him.

"I remember messing up the sequence completely. I regret the choice of words. I was very confused. I responded poorly."

The group of survivors who travelled to Rome to watch the Cardinal give evidence say they are now looking to the future.

Some will meet with Cardinal Pell tomorrow morning.

Survivor Andrew Collins says they are looking for help.

"We want to talk about what George Pell can do for us. Being a Ballarat boy, we still think we'd like to ask him to represent us, to be our voice in Rome. So it's not going to be an antagonistic meeting. I think we've shown and proven ourslves that we're not a violent, angry mob that's after blood. We're very considered, and we understand that there's a bigger picture here."