Leaks trial shelved as scandal swirls around Vatican
By Christopher Lamb
Sunday Times (UK)
March 6, 2016

http://www.thesundaytimes.co.uk/sto/news/world_news/Europe/article1675432.ece?CMP=OTH-gnws-standard-2016_03_05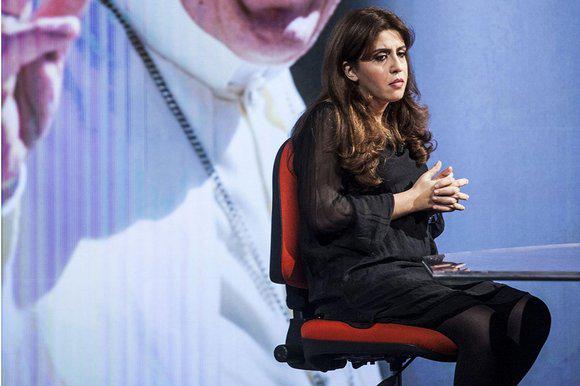 Francesca Chaouqui was accused of leaking secret Holy See papers
Christopher Lamb Published: 6 March 2016
A VATICAN trial of a pregnant public relations consultant has been quietly shelved as Pope Francis fights to salvage a reform agenda overshadowed by scandal.
Francesca Chaouqui, a 34-year-old PR, is accused of leaking secret Holy See papers while Francis is beset by calls for the resignation of some of his closest allies.
Chaouqui told The Sunday Times last week that "proceedings are at a standstill ", adding that she did "not know if it [the trial] will resume".
It had been adjourned on December 7 but failed to restart on schedule at the end of February. A Holy See spokesman said no new date had been set.