Alvernia professor: We've become numb to priest abuse
By Karen Shuey
Reading Eagle
March 6, 2016

http://www.readingeagle.com/news/article/alvernia-professor-weve-become-numb-to-priest-abuse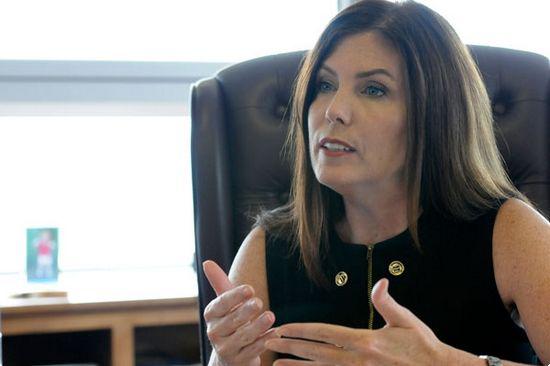 Pennsylvania Attorney General Kathleen G. Kane unveiled a report this week that outlines how two bishops filed away allegations from children in the Altoona-Johnstown Diocese as part of an effort to avoid public scandal.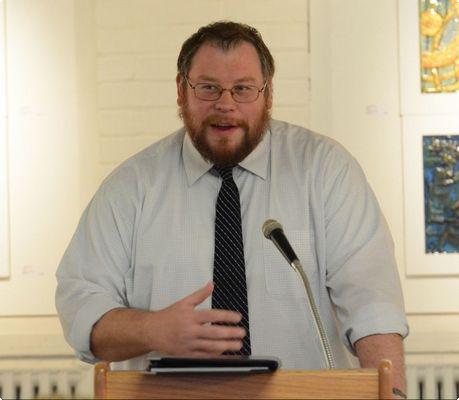 Dr. Corey Harris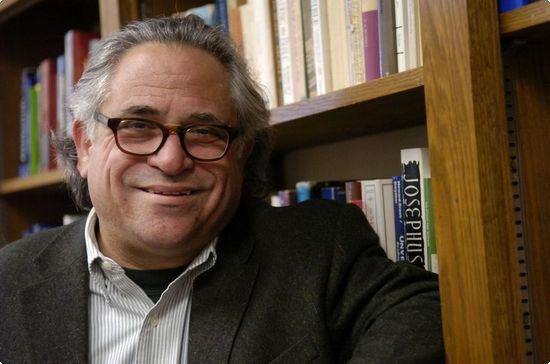 Dr. Gerald Vigna
Two Roman Catholic bishops who led a Pennsylvania diocese helped conceal the sexual abuse of hundreds of children by more than 50 priests and other religious leaders over a period of at least 40 years, according to a grand jury report made public this week.
The 147-page report unveiled by Pennsylvania Attorney General Kathleen G. Kane outlines how the two bishops filed away allegations from children in the Altoona-Johnstown Diocese as part of an effort to avoid public scandal. And worst of all, Kane announced at a press conference, no criminal charges will be filed because some abusers have died, the statute of limitations has expired or victims are too traumatized to testify.
Corey Harris and Gerald Vigna, theology professors at Alvernia University, said the report contains tragic and horrific revelations. But they agreed the discovery of these crimes is not necessarily surprising given the dark cloud of abuse that still hangs over the church.
"The sad thing is that at this point I don't feel much of anything because it happened with such frequency for such an extended period of time," Harris said. "It doesn't cause as much of a reaction as it once did. And that's really upsetting."
Especially since Harris grew up in the Altoona-Johnstown Diocese.

"The fact that I didn't even get a call from my mother when the news broke about this tells me that no one is really shocked by these horrible reports anymore," he said. "It's become a part of our history."

The clergy sex abuse crisis erupted decades ago in the U.S. after reports began to surface of bishops moving pedophile priests around or sending them for therapy rather than reporting the crimes or removing priests. And the Vatican has long been criticized by victims, advocacy groups and others for allowing and promoting the practice.

When Pope Francis was elected the leader of the church three years ago he promised to address the issue. He has assembled a commission appointed to deal with the problem and has met with survivors of clerical sex abuse.
"The church is working very hard to rebuild its credibility on these issues, so this Altoona scandal obviously damages that attempt because it shows there's still more to unearth," Vigna said.
But he said the truth is that the church could be doing more to shine a light on its blindness.

"I do not think the church has gone far enough," he said. "I think Pope Francis is moving very aggressively on this issue, but big institutions change slowly."

Matthew Kerr, spokesman for the Allentown Diocese, said churches in this area have been taking steps to speed up that process. The diocese serves 270,000 parishioners in Berks, Lehigh, Northampton, Carbon and Schuylkill counties.

"If there is an allegation made to the diocese about one its parishes or schools, we immediately turn it over to law enforcement so they can be aware of it and follow up on it," he said.

It's a policy that has been in place for more than 14 years. That's when the diocese decided to hand over their files to the district attorneys in the five-county region after the prosecutors became aware that five priests were removed from active duty. The diocese also promised to report to law enforcement every sex abuse claim it received.

"The protection of children is very important to us and we work very hard at it," he said.

Kerr said the training helps people recognize and respond to signs of inappropriate behavior that can be prevented.

"In the last year alone, more than 21,000 students enrolled at Catholic schools in the diocese received safe environment training," he said. "And over the years hundreds of priests, more than a thousand teachers and thousands more volunteers in the diocese have undergone that same training. They are also required to have background checks so that helps as well."

Berks County's Chief Deputy District Attorney Jonathan H. Kurland, who was not in the office when the 2002 investigation took place, said the diocese keeps the office informed of any new complaints.

"Every institution is going to have human failings, but the hope is that there is a desire to want to improve and build upon those failures," he said. "And the way to help end this is by encouraging people to come forward."
Contact: kshuey@readingeagle.com