Monroe native a co-producer of Oscar-winning 'Spotlight'
By Andrea Brown
HeraldNet
March 8, 2016

http://www.heraldnet.com/article/20160308/BLOG61/160309338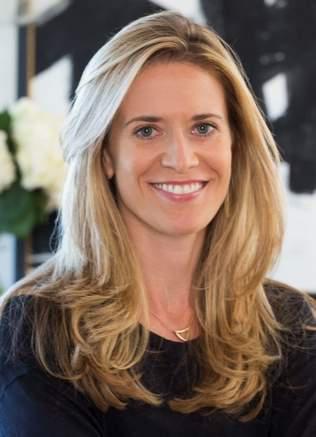 Blye Pagon Faust
Blye Pagon Faust, a 1993 graduate of Monroe High School, was a producer on this year's Oscar-winning film "Spotlight," the story of how the Boston Globe uncovered the massive scandal of child molestation and cover-up within the local Catholic Archdiocese. In addition to best picture, "Spotlight" took home the Oscar for best original screenplay. Faust, 40, took time this past week to talk with The Herald about the movie and her life. More about "Spotlight" is at spotlightthefilm.com.

What do you remember about the moment at the Academy Awards when you heard Morgan Freeman read the name of your film as the best picture winner?

To be honest, it's a bit of a blur, but I do remember just feeling an enormous surge of excitement, not only for our entire team, but for all our journalists and the survivors (of pedophilia), knowing that this would be further validation for all their work and efforts to be heard over the years.

Here's what you said that night: "We would not be here today without the heroic efforts of our reporters. Not only do they affect global change but they show us the absolute necessity for investigative journalism." How has this story changed your life?

When we were growing up, my parents subscribed to the Everett Herald, the Monroe Monitor and the Seattle Times, so I had always appreciated newspapers. After we made the movie, we knew absolutely how essential investigative units are, but I also realized just how crippled many newspapers had become. I joined the board of the Center for Investigative Reporting because I really believe in investigative journalism and I know it's tough out there for newspaper reporters. The work the Boston Globe did had global ramifications. They won a Pulitzer prize. What if those reporters hadn't had the six months it took to do all that research?Who pointed you and your production company partner Nicole Rocklin to the Boston Globe story?

We were working with a novelist on an unrelated project and he told us about the story. He knew some reporters and he put us in touch with them. We were blown away. We went to Boston in 2009 and got the rights to the story.

Once you had director Tom McCarthy and his writing partner Josh Singer, and fellow producers Michael Sugar and Steve Golin, you signed actor Mark Ruffalo.

Yes, and Mark, who is absolutely remarkable, and now with his work for survivors, is a talent magnet. It wasn't long before we had our great cast. The coolest thing is that the Boston Globe reporters have become our friends. It was an experience that we will cherish forever.

Many journalists will admit they were inspired to become reporters because of the story portrayed in "All The Presidents Men." Do you think this will happen again because of your film?

I would thrilled if "Spotlight" inspired young people today. It would be rewarding if it does.

Talk about your upbringing.

I had a great idyllic childhood in Snohomish County. My parents still live there on Lord Hill. They are amazing. They met at Stanford. My mom got her medical degree from Harvard. She is Dr. Roberta "Bonnie" Pagon and she is a professor of pediatrics and genetics at the University of Washington. My dad earned his MBA at Harvard and he's had his own real estate firm. So these brilliant people encouraged their four children. They gave us opportunities, but they never hovered. They led by example and left us to figure it all out on our own. They are my biggest fans. My mom has seen "Spotlight" like eight times.

How was Monroe High School?

I had a great time in high school. I need to send a shout out to my favorite English teachers, Gerald Wilson and Jeri Lou Ferguson Timmons-Tharp.

Why did you go out of state for college?

I never loved the weather up there. I was drawn to California. I studied theater and earned a degree in English at Santa Clara, did a year of acting in commercials and indie projects in L.A. and then finished law school at UCLA, with a focus on entertainment law. I knew I wasn't going to be an actor, but during that year of working in L.A., I made a lot of friends at the USC film school, who then went on to be writers, directors, actors, agents and producers. That segued into producing. I met Nicole and we formed Rocklin/Faust Productions.

And on top of all that you are a mom.

Yes, I have two little boys, age 4 and 11 months, and a supportive husband.

What is your greatest joy?

My family.

What is your pet peeve?

People who are unkind.

What is your greatest pleasure?

Chocolate.

What do you do in your "spare" time?

Yeah, with two little boys, when I have a moment, I love to travel or at least just take a walk around our town here in the Bay Area.

If you could dine with any person from history, who would it be and why?

Queen Elizabeth I. She was a trailblazer before her time and incredibly smart.

What do you wear most of the time?

Jeans and a comfy top that I don't mind kids spilling on.

Who made your beautiful Oscar-night gown?

The San Francisco Bay Area designer Karen Caldwell.

What other movies did you enjoy this year?

I thought "The Big Short" was fun and well done, as was "The Martian." "Straight Outta Compton" was fascinating — talk about being on the cutting edge.

What is something people might not know about you?

That I am the luckiest person on Earth, with an amazing group of friends and family.

Anything else?

Go Monroe Bearcats!
Contact: abrown@heraldnet.com