Edmonton Anglican Priest Faces More Sexual Assault Charges
CBC News
March 8, 2016

http://www.cbc.ca/news/canada/edmonton/edmonton-anglican-priest-faces-more-sexual-assault-charges-1.3482347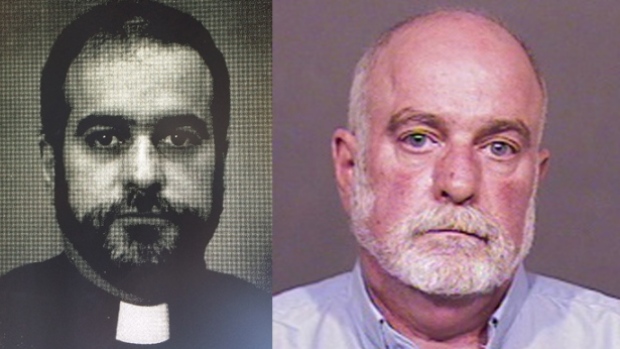 Anglican priest Gordon William Dominey, left, in the 1980s and in 2016, right. Dominey now faces 18 sexual assault charges and nine gross indecency charges. (Supplied)



An Anglican priest charged last month with sexually assaulting five youths in Edmonton during the 1980s is facing more charges after police say more victims came forward.

In February, Edmonton police charged Gordon William Dominey, 63, with five counts of sexual assault and five counts of gross indecency in connection with incidents that allegedly occurred at the Edmonton Youth Development Centre from 1985 to 1989.

He now faces 18 sexual assault charges and nine gross indecency charges in relation to the alleged assaults, which are reported to have happened at the incarceration facility.

Dominey was employed at the centre at the time.

The new charges come after four more men came forward in the last month to report allegations of sexual assault at the facility during the same time period, Edmonton police say.

Dominey transferred from the Diocese of Edmonton to the Diocese of New Westminster in Vancouver in July of 1990.

He was the priest-in-charge at St. Catherine's Anglican Church in North Vancouver from the summer of 2015 until he was arrested in Coquitlam on Feb. 4, when the Bishop of New Westminster, Melissa Skelton, placed Dominey on administrative leave, according to a release.

Police, who started their investigation in September 2015, suggest there might be more victims and witnesses who haven't come forward yet.

Police are asking anyone with information about Dominey to call them.

Dominey will appear in court on March 10.