Diocese tight-lipped on possibility of more firings
By Randy Griffith
Tribune-Democrat
March 8, 2016

http://www.tribdem.com/news/diocese-tight-lipped-on-possibility-of-more-firings/article_87513abc-e5b3-11e5-aa33-53f7dd3fbb2d.html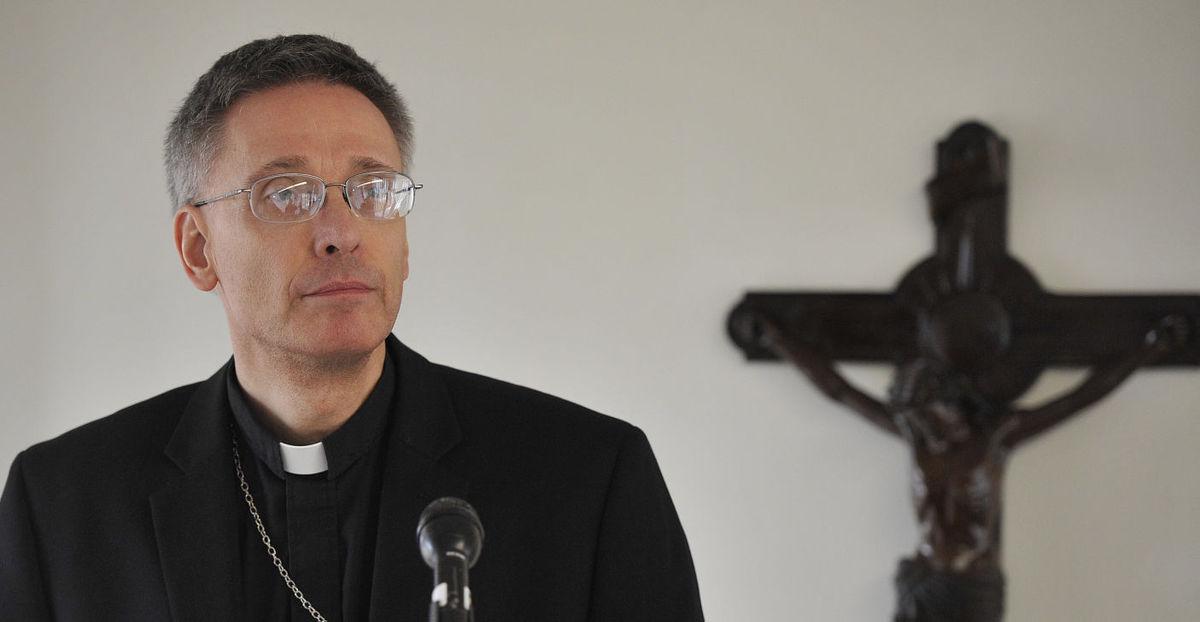 The Most Rev. Mark L. Bartchak, Bishop of the Altoona-Johnstown diocese held a news conference at Diocesan Administration Center, Hollidaysburg, Pa., Thursday, March 3, 2016.
HOLLIDAYSBURG – A spokesman for Bishop Mark Bartchak had few answers Tuesday for demands pushed by demonstrators outside the Roman Catholic Diocese of Altoona–Johnstown offices.
Carrying photos of children who reported abuse by priests, the Survivors Network of those Abused by Priests demonstrators called for the removal of the diocese victim advocate and the entire Allegation Review Board.
During a hastily-called press conference Tuesday, diocese spokesman Tony DeGol was asked if any additional clergy would be removed as a result of a grand jury report.
"I can't comment on that because it's an ongoing investigation," DeGol said.
DeGol gave the same response when asked why the diocese did not contact law enforcement about suspected abuse under Bartchak's predecessor, Bishop Joseph Adamec.
The grand jury report said Adamec created a "pay-out chart" setting amounts from $10,000 to $175,000 to silence victims, based on the level and frequency of abuse.
Asked where those funds came from, DeGol again said, "I can't comment. That is all part of an ongoing investigation."
He clarified he was referring to the grand jury probe, not an internal diocese investigation.
DeGol reminded reporters that Bartchak announced several steps he's taking in light of the scathing report that named more than 35 diocesan priests accused of sexually abusing children during the past four decades.
Bartchak will continue his own practice of reporting all accusations to police, DeGol said. In addition, the diocesan website will publish the names of accused priests, and the bishop will review the diocese youth protection policy and make necessary changes.
"Bishop Mark has been very clear in saying how sorry he is," DeGol said. "I don't think there are words to express the sorrow that he feels. This is truly a source of great agony for him to know that anyone suffered harm in our church."
Sorry isn't enough, SNAP's Pittsburgh leader, Frances Samber, said outside the diocese office.
"The first response is, 'Oh, we are so sorry. We can't believe this happened,' " Samber said. "But it's a game to them, because there is no action. An apology without any action is an insult."
Judy Jones, SNAP's associate Midwest director, called for Bartchak to face charges.
Contact: rgriffith@tribdem.com