Pope's Ambassador to Mexico to Be New Nuncio in Washington?
By Edward Pentin
National Catholic Register
March 10, 2016

http://www.ncregister.com/blog/edward-pentin/popes-ambassador-to-mexico-to-be-new-nuncio-in-washington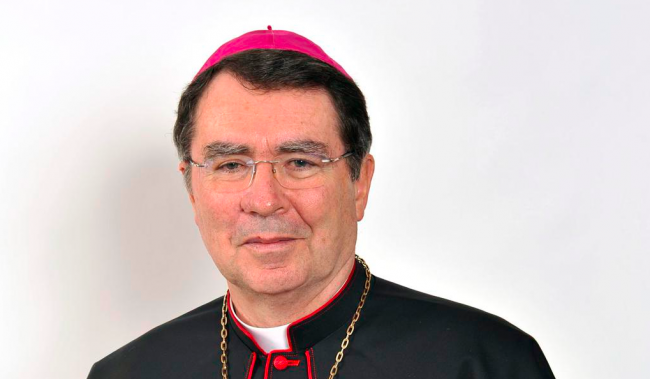 Archbishop Christophe Pierre, apostolic nuncio to Mexico.



If media reports are correct, Pope Francis is expected to appoint a close ally, the apostolic nuncio to Mexico, as his new ambassador to the United States.

Veteran Vaticanist Sandro Magister reported today on his blog Settimo Cielo that French papal diplomat, Archbishop Christophe Pierre, is to be "imminently" promoted to the nunciature in Washington D.C., replacing the current apostolic nuncio, Archbishop Carlo Maria Vigano, who has reached the usual retiring age of 75.

The appointment of "Bergoglian" Archbishop Pierre, 70, is a crucial one given the influential role of the apostolic nuncio in helping to select bishops of the country he serves.

Although the Vatican has yet to make any official announcement, Magister has had a number of accurate and well-sourced stories lately, including correctly predicting the historic meeting between Pope Francis and Patriarch Kirill last month, and obtaining a draft text of a letter signed by 13 cardinals and sent to the Pope during last year's Synod on the Family.

The news of the possible appointment follows controversy over criticism made in Mexico City's archdiocesan newspaper of Pope Francis' improvised comments in a speech to Mexican bishops during his visit to the country in February.

In that speech, the Pope criticized Mexico's bishops for living like princes and resting on their laurels, and said if they fight, then they should do so "as men, face-to-face."

An editorial on March 5 in the archdiocesan publication Desde la Fe expressed perplexity over why the Pope would scold Mexican bishops, and listed their achievements that included keeping more than 80 per cent of the population professing Catholicism in the face of poaching by evangelical sects. The editorial suggested that the Pope was responding to "bad advice" and wondered who had been advising him.

The article does not name names, but Vaticanist Andrea Tornielli pointed out that the apostolic nuncio of a country to be visited by the Pope always plays a key role in advising him on what to say. Therefore in this case, he added, it would have been Archbishop Pierre. The French diplomat has served a relatively long time as nuncio in Mexico (he was appointed there in 2007) and so he is expected to be moved soon.

Magister pointed out that Archbishop Pierre would be only the second French-speaking nuncio in the history of the nunciature in Washington. Belgian Jean Jadot served there from 1973 to 1980 and was remembered for a series of "daring appointments" including those of Rembert Weakland in Milwaukee and Raymond Hunthausen in Seattle.

Usually apostolic nuncios to Washington go on to be made cardinals, although that was not the case for Archbishop Jadot and, according to Magister, neither is it assured for Archbishop Vigano.

The outgoing apostolic nuncio to Washington was widely believed to have arranged a meeting between Pope Francis and Kim Davis, the Kentucky clerk who refused to issue marriage licenses to same-sex couples, during last September's papal visit. The Vatican sought to play down the meeting when it became public knowledge.