Tim Minchin wishes Cardinal George Pell said, 'This was terrible, we were wrong'
By Simon Plant
Herald Sun
March 13, 2016

http://goo.gl/4kYFSW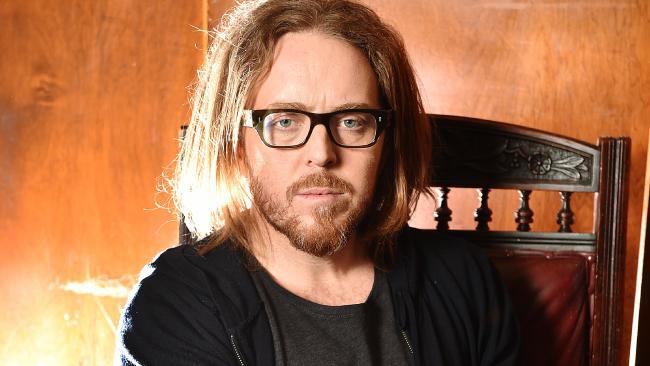 Tim Minchin says he wrote "Come Home (Cardinal Pell)" in.
Photo by Ellen Smith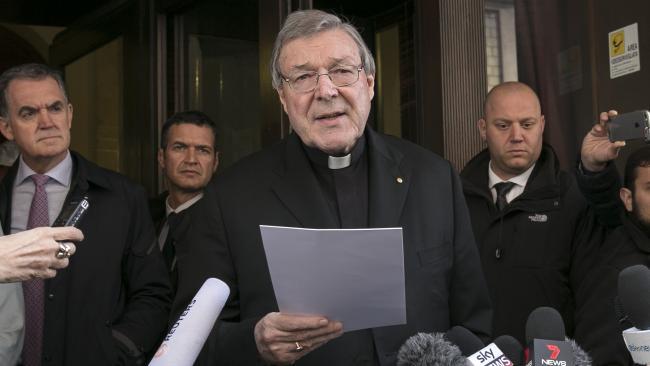 Cardinal George Pell met victims of sexual abuse in Rome after giving evidence to the royal commission via videolink.
Photo by Ella Pellegrini
TIM Minchin feels "sorry" for Cardinal George Pell and has defended his contentious number about Australia's highest ranking cleric as a "cheeky little pop song''.
The comic musician, in Melbourne today for Thursday's premiere of Matilda The Musical, wrote "Come Home (Cardinal Pell)" in the "language of anger'', urging the religious leader to fly home to Australia and give evidence into a royal commission into child sexual abuse.
But after hearing Cardinal Pell give evidence in Rome, where the cleric also met with survivors of abuse, Minchin said: "I feel sorry for (Cardinal) Pell in many, many ways but it doesn't mean there wasn't room for a cheeky little pop song.
"I'm really, really sad that he couldn't say, 'This was terrible, we were wrong, it (child sexual abuse) was systemic and endemic and we're trying to improve and I was wrong with the Melbourne Response'.
"He doesn't have to hang himself out to dry. He just needs to look them (victims) in the eye ... he doesn't have it in him. He doesn't have the intellectual sophistication or the self-awareness to know how to help.''
Asked if the Vatican had threatened legal action over his satirical "charity song", Minchin said "I don't suppose there's much chance of that happening. It would be a terrible PR thing for them.''
Proceeds from "Come Home" helped galvanise a crowdfunding campaign to send 15 Ballarat survivors to Rome.
Minchin said "I think its fantastic that they went", adding "it's lovely to think a bit of satire could do that. I think it did good.''
Asked if the impact of his song had surprised him, Minchin said "it was about the timing''.
"I've been writing songs about religious belief and authority and anti-scientific thinking for years and I've got a fantastic career out of doing that but I've never dropped something that acted so much like a bomb," he said.
"It was good I was on a plane when it dropped because in a weird way a song with its simple language does the job better than the 5000-word essay I wrote in a subsequent week to defend myself which I then didn't publish. The song said what I needed to say.''
Answering critics of "Come Home", Minchin said: "I didn't make people listen to it or buy advertising space. I just put it out there.
"The reason I could write that song and put it out so quickly is I've spent a decade writing songs about misuse of religious beliefs. So this is just another one."