Lord Carey Might Have Delayed Investigation into Church Sex Abuse for 20 Years, Inquiry Hears
By John Bingham
Telegraph
March 16, 2016

http://www.telegraph.co.uk/news/uknews/law-and-order/12195754/Lord-Carey-might-have-delayed-investigation-into-church-sex-abuse-for-20-years-inquiry-hears.html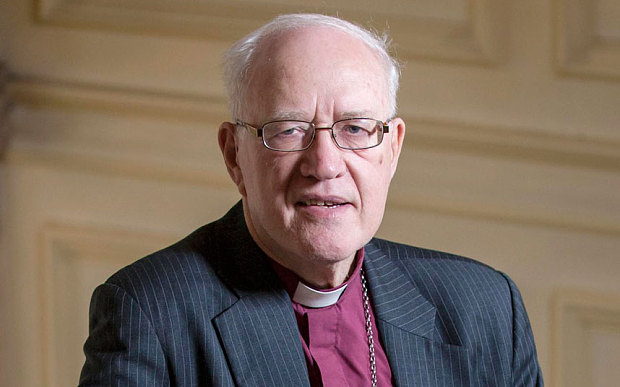 Lord Carey, the former Archbishop of Canterbury Photo: Andrew Crowley/The Telegraph



Lord Carey, the former Archbishop of Canterbury, might have helped prevent a sex abuser bishop being brought to justice for more than 20 years, a public inquiry has been told.

He allegedly failed to pass on "very detailed" allegations made in the early 1990s against the former Bishop of Lewes Peter Ball - who was jailed last year for abusing a string of boys and young men - it was claimed.

It was one of the reasons a "proper" police investigation into Ball's abuse was delayed for more than two decades, the inquiry into historic sexual abuse in England and Wales being overseen by Justice Lowell Goddard was told.

Claims about the alleged failure were set out by Richard Scorer, one of Britain's leading child abuse lawyers, who is representing several of Ball's victims at the inquiry, which will examine allegations relating to the Church of England and other Anglican churches as one of its key strands.

During the first session looking at allegations relating to the Anglican churches, Justice Goddard heard legal argument about which victims should be designated officially as "core participants" in the inquiry.

Mr Scorer argued that one of Ball's victims - known in the inquiry only as "A13" - had made a "very detailed complaint" about Ball to then Archbishop in 1992.

Ball was under investigation at the time over claims of indecency made by Neil Todd, a novice monk.

Ball accepted a police caution the following year, but avoided charges.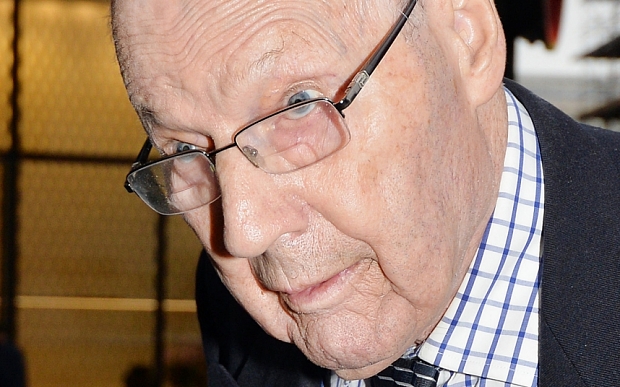 Disgraced Peter Ball arrives at the Old Bailey in central London



He stepped down as Bishop of Gloucester - a see to which which he had been recently been promoted - but was allowed by the Archbishop to carry on as a priest.

It was not until 2010, when a string of other victims came forward, that the case was reopened.

In the mean time Mr Todd took his own life. It emerged last year that Lord Carey had personally called a director of the Crown Prosecution Service on the night Ball was cautioned for "reassurances" that there would be no further action against Ball.

He has apologised for the handling of the case but denies any "cover up".

But, setting out his case for his client to be designated as a core participant, Mr Scorer said he had given the archbishop a "very detailed complaint" about Ball at the time.

"That was during the police investigation into Ball," he said. "We believe that Archbishop Carey failed to pass that information on to the police and that was one reason why a proper investigation into Ball's activity and abuse was delayed by over 20 years."

Lord Carey was not present at the hearing and his account has not yet been heard.

Lord Carey told The Telegraph that he had "no recollection of receiving this allegation in 1992 to which Mr Scorer referred, nor any other knowledge of Mr Scorer's claims".

Ben Emmerson QC, counsel to the inquiry, told the hearing that there was evidence that abuse could still be going on within the Anglican churches.

"The evidence which is so far available suggests many instances of sexual abuse by priests or others in positions of authority in the Anglican church over a long period of time and that there have been serious failures on the part of … the church to acknowledge, prevent and remedy such abuse.

"There is evidence that abuse has occurred, and continues to occur, in religious schools and within parishes and there is also reason to believe that the church's own scrutiny in the past … produced a picture that was less than comprehensive."

He said the inquiry would look in particular at the Diocese of Chichester – where Ball was based as Bishop of Lewes – which he said was "notable for its high reporting rate of child sexual abuse complaints against clergy and numerous apparent failures of reporting and safeguarding".

He said the problem reached "deep into Chichester Cathedral" in particular.

The Bishop of Durham, the Rt Rev Paul Butler, the Church of England's lead bishop on safeguarding issues, said: "We welcome the plans outlined in today's preliminary hearing by Justice Goddard, for the Anglican Church, as it examines the extent to which institutions and organisations in England and Wales have taken seriously their responsibility to protect children.

"As a church we will be offering full cooperation and are committed to working in an open and transparent way, with a survivor-informed response.

"The true cost of child abuse and the abuse of adults at risk is far higher than any of us have ever been prepared to acknowledge in terms of the mental, emotional, social and physical health and well-being of very large numbers of our population."