Vatican Abuse Body under Threat over Lack of Funding
By Greg Daly
Irish Catholic
March 17, 2016

http://www.irishcatholic.ie/article/vatican-abuse-body-under-threat-over-lack-funding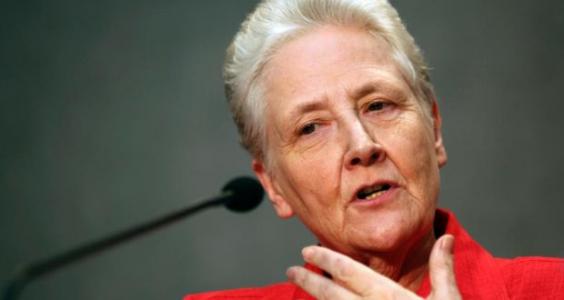 Marie Collins



A high-profile body set up to advise Pope Francis on preventing abuse is under threat unless the Vatican releases further funding, it has been claimed.

Baroness Nuala O'Loan has described as "very disturbing" claims that Vatican officials have been slow to release funding for the Pontifical Council for the Protection of Minors.

Irishwoman Marie Collins, a long time campaigner and survivor of abuse, who sits on the commission told The Irish Catholic that a lack of funding is hindering the work of the body.

Baroness O'Loan warned that "proper funding is the key to the ability of an organisation such as the commission to function.

"Many good initiatives have failed because they have been starved of the necessary funding," Mrs O'Loan writes in The Irish Catholic this week.

She said there is "no obvious sign" of real engagement from the Vatican hierarchy with the commission. "This is such a profoundly important area of work that it is very disturbing to see no positive response publicly articulated by those responsible [in the Vatican]," she writes.

Mrs Collins, who was picked by Pope Francis for the panel in 2014, told The Irish Catholic "it's very hard to get answers".

"The funding we have from the Holy See is for the practical things like the administrative staffing of the office, travel to meetings and meeting costs. We don't have any clarity on where our funding comes from after that," she said.

"There is talk about fundraising, but I personally don't see why a commission like ours should need to fundraise, with the amount of money that is being spent around the world to compensate victims for abuse. We're trying to work to make sure there are no victims in the future that need compensation, so it seems very short-sighted if they're keeping money back from the commission," she said.

Mrs Collins said that she was working with fellow commission members to see why there is resistance to working with them.

"I cannot see why there would be any resistance at all to the work we're doing: it's to protect children and I would have thought everyone and anyone would be on board on that issue.

"There's politics in the Vatican, I don't say I know a lot about it other than that there may be resistance because we're coming in from the outside. It's very discouraging," she said.