Newsweek Story on Alleged Hasidic Child Abuse Sparks Brooklyn Yeshiva Protest
By Lucy Westcott
Newsweek
March 18, 2016

http://europe.newsweek.com/yeshiva-child-abuse-newsweek-protest-438482?rm=eu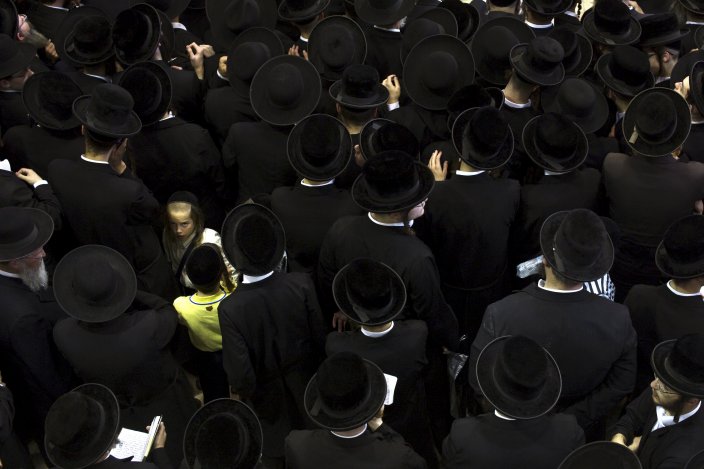 Ultra-Orthodox Jewish men mourn the death of Rabbi Eliezer Hager of Viznitch during his funeral in Haifa, Israel, on July 8, 2015.



Hundreds of people are expected to attend a protest in Brooklyn on Sunday following a Newsweek expose on the alleged sexual and physical abuse of students by rabbis at a Crown Heights school.

Survivors of sexual abuse and survivor advocacy groups will meet in front of Oholei Torah, a yeshiva on Eastern Parkway, at 6 p.m. on Sunday, according to a press release. The protest is timed to take place during an annual fundraising gala for the boys' yeshiva, attended by roughly 2,000 students.

"For too long, teachers and principals in this school have ignored children being abused physically and sexually. There is evidence to suggest that in most of these cases the school knew about these crimes and chose not to act," reads a statement on the Facebook page for the protest, which is being organized by Chaim Levin, whose story of abuse at Oholei Torah was chronicled in the Newsweek article.

"Furthermore, three of the people mentioned in the Newsweek article, people who either abused children themselves or oversaw it, are still employed by the school," the statement said.

Protesters say they are marching to demand an end to child abuse, the replacement of abusive staff and apologies to victims of childhood sexual abuse. Organizers of the protest also want victims to be paid compensation "for the damage caused by abuse," they said in a press release.