Anglican Church paid $80,000 to former Swan Homes resident over child sex abuse claims
By Danielle Le Messurier
Perth Now
March 21, 2016

http://goo.gl/RvudfZ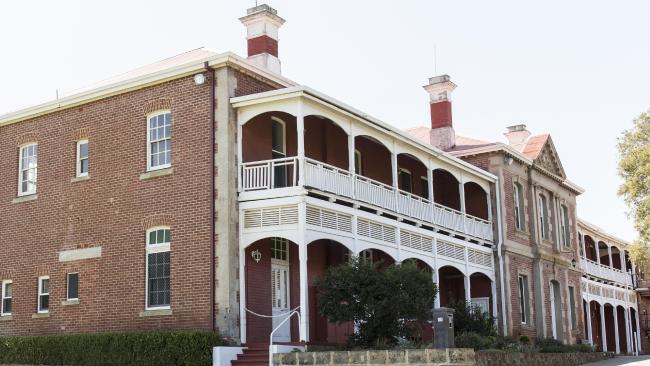 The former Swanleigh orphanage, which is now a camp and conference site.
ANOTHER Swan Homes resident has received $80,000 from the Anglican Diocese of Perth in recognition of harm suffered during his 13 years at the orphanage.
The man was awarded the maximum compensation payment on March 2.
The 86-year-old, who asked not to be named, claimed he was subjected to regular "sexual, physical and emotional abuse" during his time at the Anglican Church-run orphanage in Middle Swan by former housemaster Leonard Gordon Darcey and another man who worked at the home.
The Sunday Times reported last year that another Swan Homes resident had received $80,000 in financial redress from the Anglican Church.
The Anglican Diocese of Perth this week declined to answer questions or provide any further comment regarding Swan Homes. One of the questions the church won't answer is how many former Swan Homes residents have come forward alleging they were victims of abuse.
The former resident was three years old when he was first admitted to the Swan Homes nursery cottages in 1933 following his mother's death from tuberculosis.
He alleged he was sexually assaulted by Darcey, who was head boy at the time, and an employee during weekly "medical inspections", where boys were forced to strip naked before their genitals were checked.
Darcey later served a jail sentence for beating his mother's lover to death with a hammer in 1952. After his release, he was employed at the orphanage as a housemaster.
Several men have told The Sunday Times they were abused by Darcey during his time as a housemaster in the 1950s.
The man's daughter this week said the greatest tragedy her father experienced was the loss of his identity.
"He was placed in the home and given his name but nobody told him who he belonged to. Dad grew up with no family contact," she said.
The man later discovered his father, four brothers, two sisters, and several aunts and uncles had been living in WA when he was in the orphanage.
His daughter said her father's greatest fear was that he would spend his last days in a nursing home – another institution – but the church's payment ensured he could receive care at home.
"The greatest thing I achieved in life was my family," the man said. "They all know where they came from, who they are and that they are loved – something I was denied."
Contact: danielle.lemessurier@news.com.au