Bishop Zubik holds 'Service of Apology' for those 'harmed by the church'
WPXI
March 21, 2016

http://www.wpxi.com/news/news/local/bishop-zubik-holds-service-apology-those-harmed-ch/nqqHj/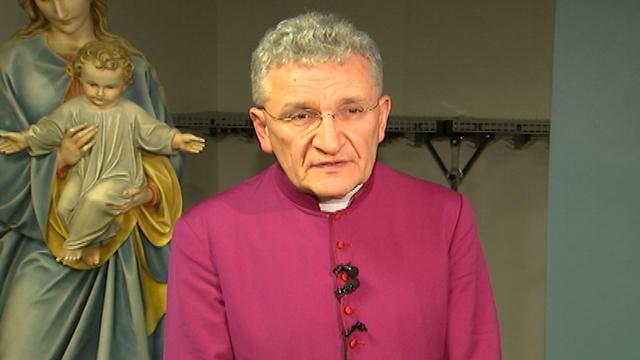 Bishop David Zubik


[with video]



PITTSBURGH —

"I'm sorry for the church. I'm not expecting that's going to make it easier for people, but I hope at least it's going to help," Zubik said. "When people say to me, 'Do you feel you've done enough?' Never. I think we need to work together from all sides."

The Pittsburgh Diocese in 2007 settled with 32 people who claimed they were abused by as many as 17 priests. The total amount was $1.25 million.

Dioceses across the country have been criticized for handling abuse claims internally for decades.

Zubik said it has been church policy in Pittsburgh to immediately refer a complaint to police.

"We've done that consistently whether an allegation is credible or not," he said. "We have consistently turned that over for years."

Judy Jones, a spokeswoman for Survivors Network of those Abused by Priests (SNAP), was skeptical of the apology service.

"I would be very surprised if any survivors (went) to this service," she said. "It sounds to me like it was a PR stunt. I don't know how an apology service at the church is going to help kids."

The SNAP organization said they want action instead of apologies. Jones said a good place to start would be for the diocese to publish names of all priests who have been accused of abuse.