Paedophile bishop 'duped congregations by impersonating his identical twin brother - who was also a bishop'
By Stephanie Linning
Daily Mail
March 22, 2016

http://goo.gl/LA7AUz


Paedophile: Peter Ball, 83, the former Bishop of Lewes and Gloucester, was jailed for 32 months last year after he admitted sexually abusing 18 teenagers and young men between 1977 and 1992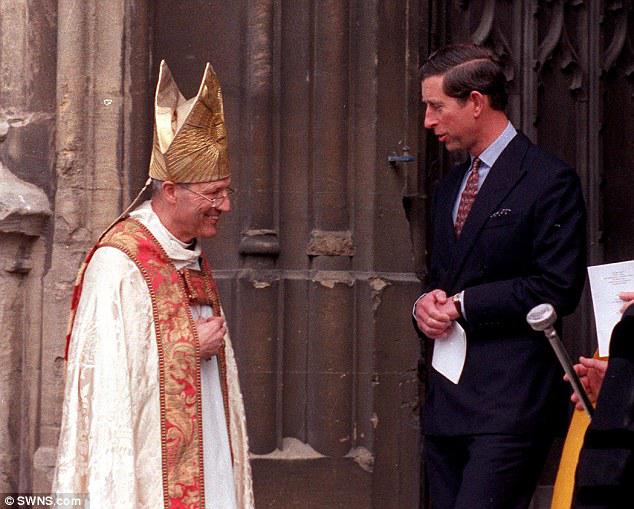 There is evidence Peter Ball, pictured with Prince Charles, impersonated his twin, who was also a bishop


[with video]



A paedophile bishop is feared to have duped congregations across the country by conducting services while impersonating his identical twin brother.

Peter Ball, 83, the former Bishop of Lewes and Gloucester, was jailed for 32 months last year after he admitted sexually abusing 18 teenagers and young men between 1977 and 1992.

The Old Bailey heard how Ball, of Langport, Somerset, hand-picked vulnerable victims to commit acts of 'debasement' in the name of religion, including praying naked at the altar and submitting to beatings.

An investigation has now been launched into claims he might have deceived church-goers by impersonating his identical twin Michael, who was a bishop in Cornwall during the 1990s.

The Diocese of Truro is looking into evidence that Ball conducted services in his brother's place.An independent review is under way into the way the Church of England responded to the case.

The Right Reverend Tim Thornton said that there was no evidence that the Diocese gave Peter Ball permission to lead any services in Cornwall in the 1990s.

He added: 'We have one or two bits of evidence now where it does appear as if Bishop Peter went and did things which Bishop Michael should have been doing.

'It might be that Bishop Peter thought it was clear that he was being Bishop Peter.

'On some occasions he might have made it very clear at the beginning that he was there in place of his brother, but it might not have been evident to everybody.'

He added that it would have been 'a limited number of services in a limited number of churches'.

Peter Ball was investigated by police in 1993 and given a caution. He promised to resign as Bishop of Gloucester and 'immediately leave the country'.

But instead he continued to officiate as a priest in the Church of England until 2010.

He pleaded guilty to two counts of indecent assault and one charge of misconduct in public office, relating to the sexual abuse of 16 young men over a period of 15 years from 1977 to 1992.