Pervert Music Teacher Peter Dollimore Spared Jail: Recorder Reduces Curfew So Paedophile Can Continue Choir Practice
By Adam Cornell
Maldon Standard
March 23, 2016

http://www.maldonandburnhamstandard.co.uk/news/countywide/14376484.Pervert_music_teacher_spared_jail__Recorder_reduces_curfew_so_paedophile_can_continue_choir_practice/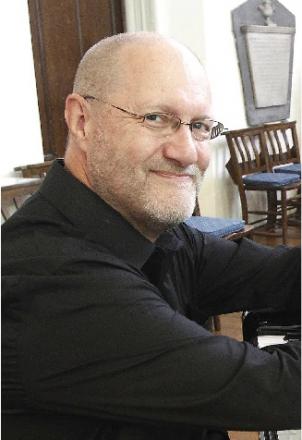 Peter Dollimore



A MUSIC teacher who downloaded and distributed the most vile and explicit videos of children being sexually abused has avoided jail.

Church organist Peter Dollimore spent his public life performing at concerts, teaching the piano, including to children, and helping at art festivals in north Essex.

In private, former IT engineer Dollimore, 63, used his computer skills to download extreme pornographic movies of girls as young as 10 and share them in paedophile chat rooms.

Dollimore, of Church Road, West Mersea, admitted several counts of downloading images and one count of sharing images and movies and was sentenced at Chelmsford Crown Court yesterday.

Recorder Richard Christie QC said he could have jailed Dollimore but sending him on an internet sex offender treatment programme would be more effective.

He also reduced the curfew so he could continue to attend choir practice.

Recorder Christie QC said: "I make it absolutely plain in my judgement, this case undeniably crosses the custody threshold and by some margin.

"It seems to me a sentence of 18 months to two years would not be inappropriate, but what I am told is he could attend a programme which has proven to be very effective in terms of treating individuals in this sort of situation.

"The public are likely to be more protected from him by him going on a course than being locked up for a relatively short time."

Turning to Dollimore he added: "These offences are quite frankly disgusting."

The court heard his home was raided in May 2014. Police seized a computer, hard drive and a memory stick.

They found 250 movies and images, including 134 movies of the most serious sexual abuse of children.

Sasha Bailey, prosecuting, told the court Dollimore admitted downloading and sharing images when interviewed by police.

The court heard the graphic nature of the videos, but the details are too upsetting to publish.

As well as spending his time alone at his home as part of a paedophile chat room ring, Dollimore played chamber music in concerts and ran a private teaching practice.

He has worked as the musical director of the Myland Choral Society, the resident accompanist with the Tiptree and District Choral Society and the organist at St Peter's and St Paul's Parish Church in West Mersea.

He has also played at festivals and concerts for many years and ran recitals at Holy Trinity Church, Long Melford.

Steven Levy, mitigating, said: "The defendant has made full admissions and provided the police with additional information."

Dollimore admitted seven counts in total, including downloading, possessing and distributing indecent images and movies between May 2012 and May 2014.

He was sentenced to a three-year community order.

He was given a curfew from 9pm until 7am for seven months.

It was due to be from 7pm until 7am but Recorder Christie QC reduced the hours so he could continue attending choir practice.

Dollimore was ordered to attend an internet sex offender treatment programme, has been placed on the sex offenders' register and made the subject of a sexual harm prevention order.

UPDATE Wednesday 5.30pm: A spokesman for the Diocese of Chelmsford confirmed that Mr Dollimore has been suspended from his duties.