When confronted with evil, don't abandon truth
By George Foster
Tribune-Democrat
March 27, 2016

http://www.tribdem.com/news/editorials/when-confronted-with-evil-don-t-abandon-truth/article_7d51be58-0457-5545-9a7b-3cf7dc5fb1e4.html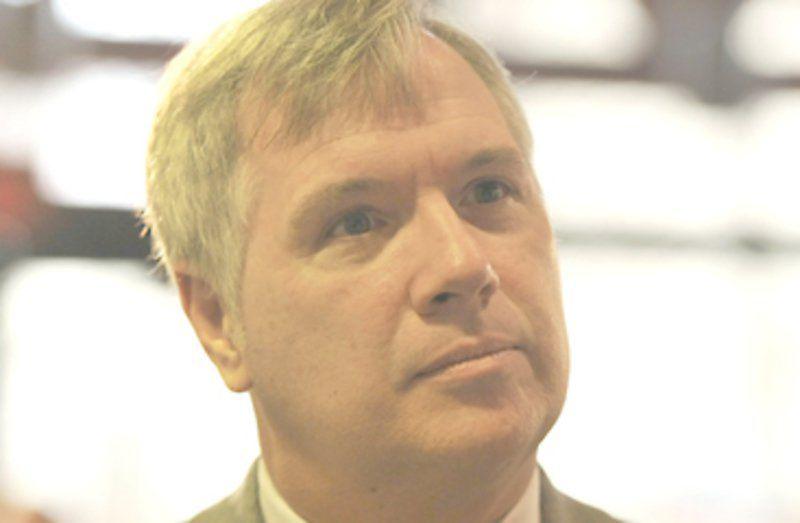 Todd Berkey
It is both a sad and important time for the Catholic faith. The faithful have been rudely awakened to a horror that has besieged both sanctuary and home.
During the centuries, there have been scandals and problems that have plagued our church. However, the recent problems have seemed to crush our hearts.
This is a crisis of faith to many people in the church.
Many say this has driven them from their faith or has seriously affected their beliefs.
It is a time of sadness and anger and frustration, at what has been done by sick individuals and by what has not been done by people in authority.
During these times, we are forced to reconcile with the fact that many of our priests and bishops have been Judas rather than Christ. But remember, Judas did not corrupt Christ, he betrayed him.
The question is what are we going to do now?
We are living in the Easter season at a time when we recall how the king of kings was unjustly put to death by people of authority.
From this tragic tale, comes one of the greatest evolutions known to man, Catholicism.
It has been said our parents were one of the greatest generations to live. They fought a great war so their children and future generations would have the joys and privileges we have today.
Today, maybe we have all failed to protect what has been given to us by this sacrifice. We were entrusted with a beautiful faith, filled with sacramental graces and an unchanging clarity of teaching.
We recall the baptismal waters and oils at our birth; our children singing and reading at Mass; Christmas plays and the celebration of Christ's birth; confirmation with our friends and school plays; our first Communion; and many happy, blessed weddings.
Even in death, we see the beauty of returning home to God surrounded by incense and prayer.
These are the things we know and understand as truth, this is just part of the beauty of our Catholic faith. I know we sit and talk with our families about this defilement and how it has affected each and every one of us. It is not the beauty of God's faith that has hurt us, rather the ugliness of sin when we fail to live that faith.
We cannot abandon truth when we are confronted with our evil of the day.
Are we really going to stand by and let child molesters and perversion steal from us all that is good? Can we forget the sacrifices of our parents? We must not flee from this evil but engage in battle as our forefathers did. They fought for the freedom to freely worship their faith, and now we must fight to defend the essence and the sanctity of our Catholic faith.
Our generation must restore the purity of our church for ourselves and our children. We must cleanse the sanctuary of these thieves and demand accountability for past actions.
You and I are the church militant. So as God commands, "Put you on the armor of God, that you may be able to stand against the deceits of the devil. For our wrestling is not against flesh and blood; but against principalities and power, against the rulers of the world of this darkness, against the spirits of wickedness in the high places. Therefore take unto you the armor of God, that you may be able to resist in the evil day, and to stand in all things perfect. Stand therefore, having your loins girt about with truth, and having on the breastplate of justice, and your feet shod with the preparation of the gospel of peace." (Ephesians)
Keep the faith! It is our time, our responsibility. If we do not, we also fail like the ones we now hold in such low esteem.
I, for one, will not lose so beautiful a faith or have it stripped from me by a bunch of cowards who prey on their flock. Don't let the perverse actions of these traitors rob you or your loved ones of this great gift of our faith.
Easter is springtime in the church, and it is Christ's church.
It is time to clean our altars and renew our hearts for it is Jesus Christ who is our example.
It is Christ to whom we look when we judge the worthiness of our faith – not the examples of us, the faulty humans who inhabit it.
George Foster is a former Johnstown resident and a vice president with Lamar Advertising Co. who was credited with contributions to the investigation that led to a Pennsylvania Attorney General's report of widespread child sexual abuse across the Roman Catholic Diocese of Altoona-Johnstown.