Efforts to combat child sexual abuse are being stepped up
By Jeremy Sharon
Jerusalem Post
March 27, 2016

http://www.jpost.com/Israel-News/Efforts-to-combat-child-sexual-abuse-are-being-stepped-up-449354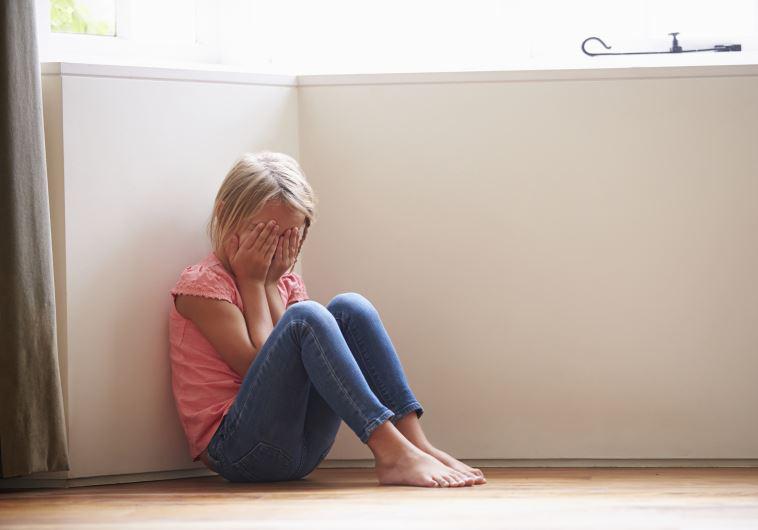 Child abuse (illustrative).
Research conducted in 2010 showed that the national rate of sexual abuse victims up to age 14 was 1.7 per thousand in 2010.
Just by listening to the intensity with which Manny Waks talks, one begins to appreciate the ardor with which he approaches his work of tackling child sexual abuse within Jewish society.

Waks was a victim of such abuse growing up in the Chabad community of Melbourne in the late 1980s and early '90s, and this experience along with the obstacles he encountered bringing his story to light led him to become a leading activist for dealing with the problem as it manifests inside Jewish communities around the world.

"Those who experience sexual abuse themselves are often the ones most passionate about dealing with it because others don't fully understand or get it," he told The Jerusalem Post last week. "The impact is profound and long term from a number of perspectives, and so often we are the ones who end up taking the mantle."

In 2012, Waks established Tzedek, an Australia-based support and advocacy group for Jewish victims of child sexual abuse. He recently moved to Israel, and is setting up an organization called Kol V'Oz, to act as a central body for organizations throughout the Jewish world dealing with the issue.

Waks notes that there are numerous organizations facing the scourge in Jewish communities, and that the local groups are often best placed to deal with the particular concerns and incidents.

Kol V'Oz is designed to provide support, guidance and assistance to such organizations, helping them with professional development, offering best practice materials, and advising on policies in communal institutions such as schools, synagogues, mikvaot and sporting clubs in their relevant languages.

"This issue is rampant in society today and it's not unique to any particular segment of society," he said, citing a figure that one in five children in the Western world will experience some form of child sexual abuse before age 18.

One area of focus which Waks has been trying to draw attention to is child sexual abuse within the haredi community.

He emphasized again that the phenomenon crosses all societal divides, but that different aspects of it are more pronounced in different communities, and that ultra-Orthodox society has its own unique problems concerning the issue.

"In the haredi community, the fact that they don't talk about child sexual abuse, and don't even talk about the issue of sex, increases vulnerability in that community," he said.

The trust factor in the ultra-Orthodox community toward people with a significant communal profile is also an important factor.

"They trust a fellow Jew who has a big beard and prays three times a day and knows Torah, such a person has their full trust, and no one sees any reason to suspect that someone like that will harm kids," he said.

During a meeting last week with Kulanu MK Yifat Shasha-Biton, the chairwoman of the Knesset's Special Committee for the Rights of the Child, Waks and other activists sought to emphasize the importance of tackling the issue within the haredi community.

The meeting was designed to lay the groundwork for a full committee hearing in the summer session of the Knesset to face this aspect of the problem.

Shasha-Biton and her committee have been active on the issue, and the MK highlighted another concern that can hinder efforts to help victims and prosecute offenders.

A concept of Jewish law which is often observed within haredi communities is that of "moser," an injunction against cooperating with nonreligious law enforcement authorities instead of dealing with such issues in the rabbinical courts.

Shasha-Biton noted that in dealing with some cases of child sexual abuse, she had been made aware that the victim had been accused of "moser" and that they and their families had been subsequently subjected to various social exclusion practices.

The MK said that the committee was working on ways to deal with the phenomenon, legislatively and on the ground, including approaching wives of prominent rabbis to enlist their help in both raising awareness and combating child sexual abuse in the community.

She also mentioned a rabbinical declaration that was issued last year by haredi rabbis in the US, stating that it is an obligation of Jewish law on all Jews to immediately notify law enforcement officials when a reasonable suspicion is raised.

The declaration was seen as a rejection of the concept of "moser" for child sexual abuse issues.

Shasha-Biton said that a similar declaration needs to be heard from rabbis in Israel and that this is one of the goals of the committee.

Also present at the meeting was Dr. Yitzhak Kadman, the outgoing director of the National Council for the Child. Kadman said that despite the obstacles in haredi society, there is a new openness within the community to address the issue.

He also emphasized the importance of adjusting the approach taken to the characteristics of haredi society, saying that it was vital to be tolerant of the differences in attitude to such issues.

Research conducted in 2010 showed that 1.7 per thousand of Israeli children up to age 14 have been victims of sexual abuse. Figures for predominantly ultra-Orthodox towns and neighborhoods vary. In the same year Modi'in Illit had a rate of 0.7 per thousand, and Betar Illit of 1.7, whereas the rate in Elad was 4.3.

For Waks, the efforts of the Special Committee for the Rights of the Child and its willingness to cooperate with him and his organization are crucial developments in his struggle to help victims of abuse, to raise awareness of the problem, and its possible prevention as well.

"It's so gratifying to see that all the hard work by so many people is being vindicated," said Waks. "It's very empowering and it feels like change is in the air."