Vatican Official in Seattle Discusses Wa Sex Abuse
By Michael Konopasek
KING
March 30, 2016

http://www.king5.com/news/local/seattle/vatican-official-talks-wa-sex-abuse-cuba/109886621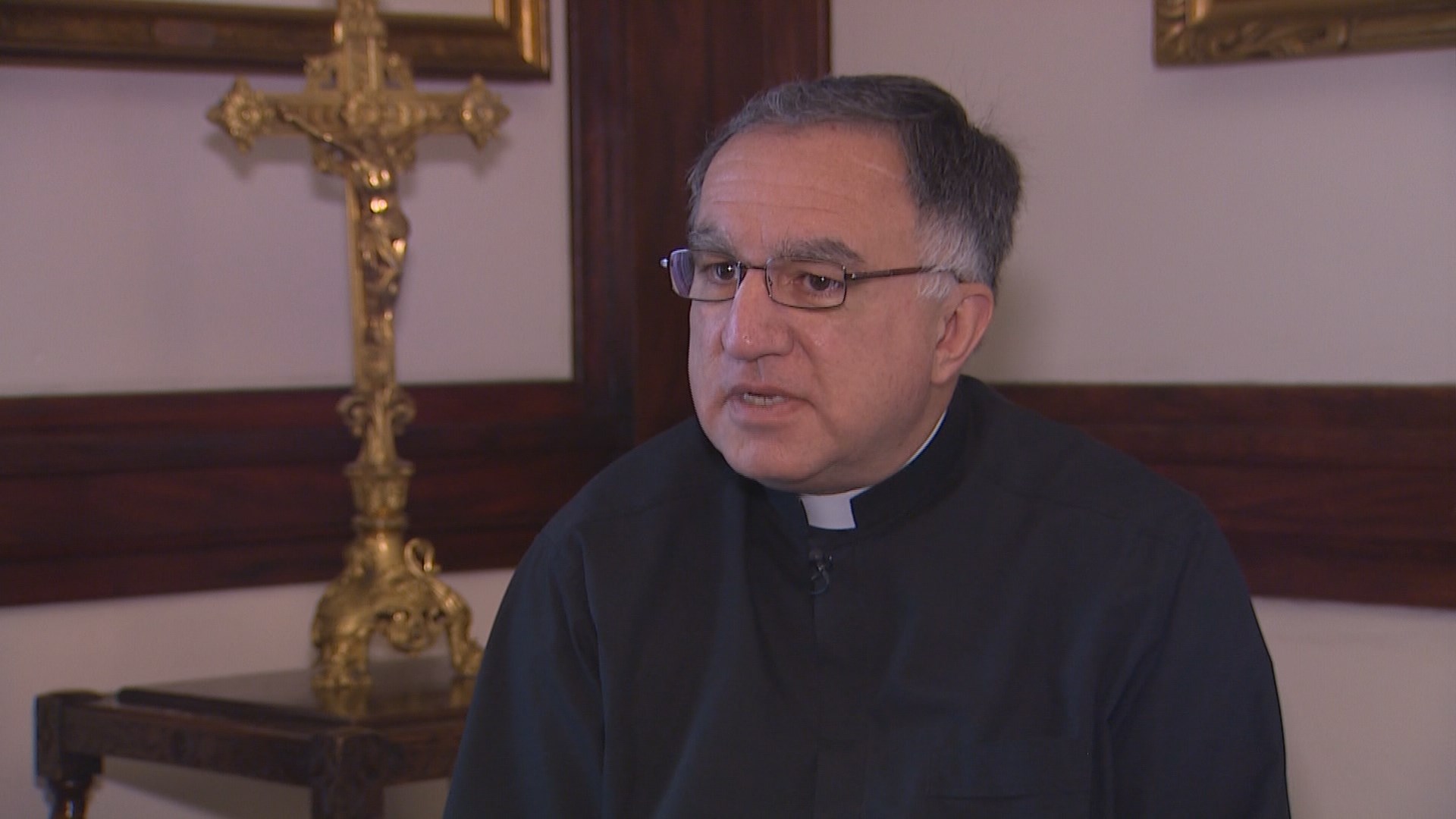 Rev. Thomas Rosica, Vatican spokesman



A Vatican official visiting Seattle is speaking out about the sex abuse crisis in the Roman Catholic Church and the crucial role Pope Francis played in restoring diplomatic relations between the United States and Cuba.

Papal spokesperson Rev. Thomas Rosica talked about the crisis in the Seattle area. It's the first-of-its-kind response since the Archdiocese of Seattle spent $9 million in a settlement with abuse victims earlier this year.

Rosica is the English language spokesperson at the Holy See Press Office. He splits his time between Toronto and Vatican City, working to spread the message of Pope Francis around the world.

"He's a wonderful Pope, and he's doing things that haven't been done for a long time," said Rosica. "Francis came along and said we must acknowledge what has gone wrong. We must put everything in place that [sexual assault] doesn't happen again. There's now a Pontifical commission that's established, headed by American Cardinal Sean O'Malley, which deals with [the sex abuse crisis] on a world level. This is not just an American problem as some would like to think. This is a worldwide problem."

The Archdiocese of Seattle earlier this year accused 77 members of its clergy of sexually assaulting children.

"As painful, as excruciating, as evil as these situations are, (Seattle) Archbishop Sartain has set an example and Pope Francis is clearly of that mindset," said Rosica.

Victims' advocacy groups continue to demand total transparency, urging the Catholic Church to release all of its documentation on pedophile clergy members. Rosica says there's still more work to do, and he says he welcomes scrutiny and more transparency.

Rosica has even had his staff to watch the movie Spotlight, this year's Academy Award winner for Best Picture. It chronicles the work of Boston Globe journalists reporting on the institutional cover-up and complicity of child sex abuse in the Archdiocese of Boston.

While Pope Francis continues to navigate the sexual abuse crisis, he's discovering his effectiveness at building bridges. He played a critical role in restoring diplomatic relations between the United States and Cuba.

"The whole Vatican diplomatic structure was involved in all of that," Rosica explained. "Palm Sunday night, (President Obama) was in the Catholic cathedral with Cardinal Ortega, and I said to myself 'this is an incredible thing. The Pope is able to bring together enemies.'"

In all the Pope does, Rosica says His Holiness always keeps a main objective in mind.

"He wants to create a brotherhood among humanity," Rosica said. "That's a revolution in a sense for a lot of us who are stuck in a particular way. He's expanding our horizons, and he's called our attention to the poor."

Rev. Rosica also commented on what many people call the "Francis effect," saying Pope Francis' compassion has inspired both Catholics and non-Catholics alike.