Victim of Abuse at Hands of Church Minister "Told Bishop of Grimsby" of Offences
Grimsby Telegraph
March 31, 2016

http://www.grimsbytelegraph.co.uk/Victim-abuse-hands-Church-Minister-told-Bishop/story-29027423-detail/story.html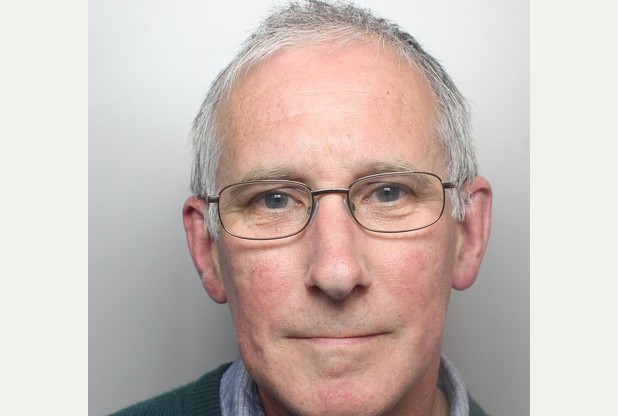 JAILED: Stephen Crabtree



The victim of "appalling abuse" at the hands of Church of England minister told the then-Bishop of Grimsby of the offences, a court heard.

Stephen Crabtree carried out the offences in the early 1990s after forming "an inappropriate relationship" with the 15-year-old victim following the breakdown of his marriage.

Crabtree, 59, who now lives in Bradford, West Yorkshire, admitted six charges of indecent assault on dates between 1992 and April 1993. He was jailed for three years and placed on the sex offenders' register for life.

Lincoln Crown Court heard the victim later told the then-Bishop of Grimsby what happened between them and was advised to report the matter to police.

She then spoke to an officer in the area in which she was then living but decided not to take the matter further.

Crabtree subsequently admitted the offences to the Bishop on two occasions, in 2000 and 2008, but was allowed to continue practicing as a minister.

He was only arrested in 2015 after the Diocese of Lincoln carried out a review of past complaints and the matter was passed on to police.

Crabtree, who served as minister in a number of parishes and was rector of Washingborough and Heighington between 2002 and 2014, is no longer a practicing clergyman.

Judge Michael Heath, told him: "She (the victim) was extremely vulnerable at that age and you took advantage. You knew she was 15-years-old.

"You engaged in that relationship behind her parents' back breaching their trust and the trust of the church.

"You stand before me in disgrace and you have lost your employment.

"I am satisfied that at all times you knew very well that what you were doing was wrong.

"These offences are so serious that I can only justify prison sentences for them. I cannot draw back from immediate custody."

Mark Knowles, prosecuting, said the offences occurred when Crabtree was in his late 30s.

The victim later told police they had kissed and cuddled.

"She remembers the defendant saying she looked more like she was 22 than her age," said Mr Knowles.

The prosecutor told the court the victim said that she had been intimately touched by Crabtree and on one occasion he had simulated sex with her.

She said she ended the relationship because she feared he would want full sex when she reached her 16th birthday.

Sunil Khanna, mitigating, said Crabtree's life fell apart in 1992 after his wife disappeared after telling him she was going to visit her sister.

He later discovered she had emptied his bank account and moved to the USA.

Cleethorpes man Michael Lydon in court over robbery and firearms charges

"It was an horrendous time for him. He was devastated emotionally and sought pastoral help from the church but was told just to get on with things," he said.

"He was in an extremely dark place. He was extremely depressed and unhappy and finding it difficult to cope."

After the hearing, Detective Superintendent Rick Hatton of Lincolnshire Police said: "The sentencing of The Reverend Stephen Crabtree is reflective of the appalling abuse he perpetrated upon a young girl.

"His position was one in which the victim, and the community at large, should have been able to place great trust.

"This was not the case; this betrayal of trust had a profound effect upon the victim in this case. It has taken great courage and a period of time for this abuse to come out."

Allegations of abuse are always taken seriously by Lincolnshire Police and the Diocese of Lincoln, said the force.

"The police are currently working in partnership with the Diocese to investigate a number of allegations of non-recent abuse," said the Detective.

"These investigations have come about due to a detailed file review carried out by the Diocese and a desire to ensure truth and justice for all past victims of abuse."

The Bishop of Lincoln, the Rt Revd Christopher Lowson, said: "I am very sorry indeed that it has taken so long for proper justice to be served.

"I struggle to imagine the impact that such a serious crime has had on the life of the survivor of Crabtree's abuse, and on the survivor's family.

"I wish to pay tribute to their enormous courage and determination, and I hope that today they begin to feel that justice has been served."

He said the church's past handling of the allegation "fell well short of the expectations at the time", and commissioned an external independent review into how the matters were dealt with.

"We stand ready to offer support to anyone who contacts us about issues of harm and abuse," he said.

"We can promise that we will listen attentively to their stories, walk alongside them in seeking justice and ensure that their voices are heard.

"We will also pass all information about possible offences to the police, and support any investigation."