N.Y. Senate GOP "Too Busy" to Fix Child-rape Law As Key Republican Says Changing Statute Is Unfair to Perverts
By Kenneth Lovett
New York Daily News
March 31, 2016

http://www.nydailynews.com/news/politics/n-y-senate-gop-busy-fix-child-rape-law-article-1.2584676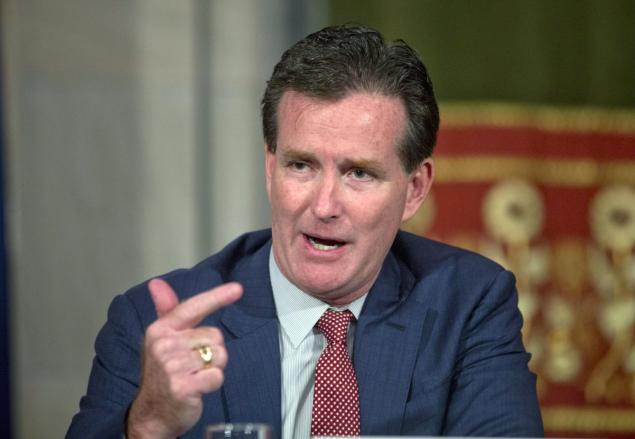 A spokesman for Senate Majority Leader John Flanagan said the lawmaker won't discuss the kid-rape law until the state budget is settled.



The roadblock to justice for countless sex abuse victims in New York is the continued handiwork of Senate Republicans more concerned about the rights of pervs than their accusers — or too busy to even consider reforms.

Senate Majority Leader John Flanagan through his staff wouldn't even discuss the matter this week despite repeated requests from the Daily News.

"We aren't going to discuss it until after the (state) budget is settled," Flanagan spokesman Scott Reif said in an email.

But several Senate GOPers told The News this week they have little appetite to change the law requiring child victims of sex abuse to seek legal recourse before their 23rd birthday.

Deputy Majority Leader John DeFrancisco, a retired Syracuse lawyer, said the current law strikes a fair balance.