Former Bishop of Grimsby denies disgraced vicar's sex abuse was 'swept under carpet'
Grimsby Telegraph
March 31, 2016

http://www.grimsbytelegraph.co.uk/Bishop-Grimsby-denies-disgraced-vicar-s-sex-abuse/story-29043731-detail/story.html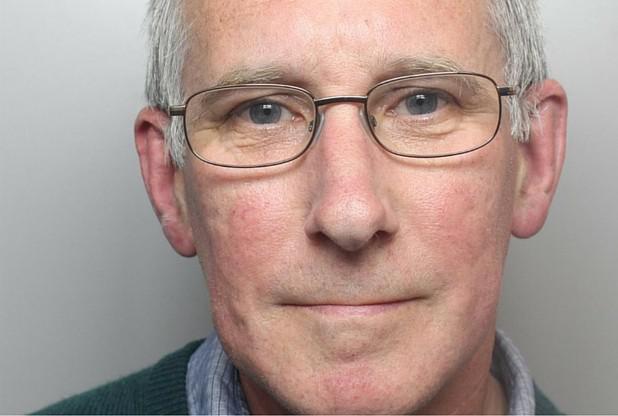 JAILED: Stephen Crabtree
A former Bishop of Grimsby claims the behaviour of a disgraced vicar who subjected a child to sex abuse was not swept under the carpet when it was first reported to him.
Stephen Crabtree, a former rector in East Lindsey, was jailed for three years by Lincoln Crown Court after admitting six counts of indecent assault on a 15-year-old victim.
In court, it was said the victim had reported the offences to the then Bishop of Grimsby, the Rt Rev David Rossdale.
Crabtree subsequently admitted the offences to the Bishop on two occasions but was only arrested in 2015 after the church carried out a review of past complaints and the matter was passed on to police.
Speaking to the BBC, the Rt Rev Rossdale said he was first made aware of the offence in 2000 by the victim and had tried to pursue it.
He said: "With hindsight one might have tried to do different things but one is always subject and guided by lawyers.
"As Bishop you do not act independently – there are child protection advisors and you have to take a measured approach.
"Nobody offered a way forward."
Lincoln Crown Court heard how the victim said that she had been intimately touched by Crabtree and on one occasion he had simulated sex with her.
She said she had ended the relationship because she feared he would want full sex when she reached her 16th birthday.
As reported, leading children's charity NSPCC has criticised the Church of England for not doing enough at the time.
Crabtree, 59, admitted all six offences - said to have occurred in the 12 months between April 1992 and April 1993 – at an earlier hearing.
As well as being jailed, the disgraced clergyman was placed on the sex offenders' register for life.
Lincolnshire Police say the force is currently working in partnership with the Diocese to investigate a number of allegations of non-recent abuse following a detailed file review.
Speaking after the hearing, the Bishop of Lincoln, the Rt Revd Christopher Lowson, said: "It was by following current House of Bishop's practice guidelines that diocesan safeguarding staff recently discovered the allegations against Stephen Crabtree and immediately passed the information on to Lincolnshire Police.
"It is deeply shameful that the church's past handling of the allegation fell well short of the expectations at the time, and we have commissioned an external independent review into how these matters were dealt with at the time. We stand ready to offer support to anyone who contacts us about issues of harm and abuse."