Compromise and Deal-breaker Loom As Lawmakers Take up Statute of Limitations Reform
By Ivey DeJesus
PennLive
April 1, 2016

http://www.pennlive.com/news/2016/04/statute_of_limitation_reform_s.html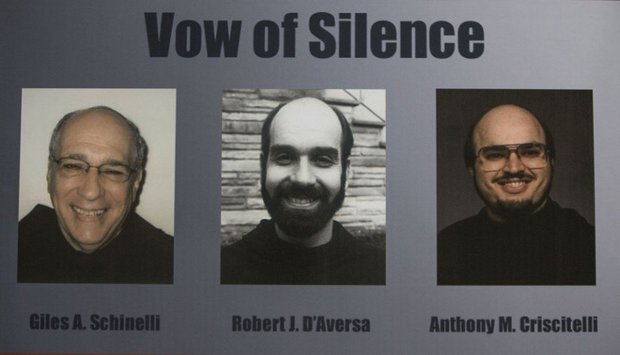 Many of the victims in the clergy sex abuse cases in Pennsylvania - Philadelphia and Altoon-Johnstown, have "timed out" of the legal system. Advocates want to reform the law to give them a chance to have legal recourse. Pennsylvania Attorney General Kathleen Kane in March announced criminal charges against these three Franciscan Friars in Johnstown. The three, Giles Schinelli, 73, Robert D'Aversa, 69 and Anthony Criscitelli, 61, are charged with allowing the sexual abuse of more than 100 children by the late Brother Stephen Baker. Mark Pynes | PennLive (Mark Pynes/PennLive)



Just one month after a grand jury report shed light on the latest systemic child abuse case in a Pennsylvania Catholic diocese, the Legislature may be poised to reform some of the laws that extend rights to victims of sexual abuse to seek legal recourse.

The legislation likely to come out of the General Assembly may not be the overhaul reform advocates have been looking for, but the final product could just be a workable compromise.

According to state Rep. Mark Rozzi, (D-Berks), the House Judiciary Committee could next week advance on to the House floor for a vote a bill that would eliminate all criminal and civil statutes of limitations going forward.

The committee's chairman, Rep. Ron Marsico, has, according to Rizzo, placed HB 655 on the calendar for Tuesday. PennLive made several attempts to speak to Marsico but requests for interview were denied. A representative from his office told PennLive that the Dauphin County Republican planned to put a written statement with regards to the statute of limitations.

The bill on the calendar for Tuesday, which is sponsored by Rep. Ed Gainey, D-Allegheny,would eliminate all civil and criminal statutes of limitations on sex crimes here on out. The bill would have no retroactive component, meaning that adults who were sexually abused as children would still get no recourse under the law.

Cathedral.jpg The Cathedral of the Blessed Sacrament in downtown Altoona, Pa. was the site of clergy child sexual abuse, according to a grand jury investigation announced in March by Pennsylvania Attorney General Kathleen Kane. None of the priests named in the report can be prosecuted because the statutes have expired. Mark Pynes | mpynes@pennlive.com

Rozzi said he is under the impression that Marsico is using Gainey's bill as a placeholder, and that the chairman of the committee will likely offer up his own legislation. That legislation will likely reduce the civil statute to age 50, Rozzi said.

That bill more than likely will make it out of the judiciary committee and onto the House floor for a vote - as early as Wednesday. That's when, Rozzi said, he will introduce an amendment to extend the current civil statutes to age 50.

Rozzi, who has unsuccessfully introduced his own reform legislation, most recently backed proposed legislation from colleague Rep. Tom Murt (R- Montgomery/Phila.) Murt's bill would have provided a two-year window suspending statutes to give victims who have "timed out" of the legal system to bring their predators to court.

Rozzi explained that advocates are willing to sacrifice the two-year window in exchange for "getting something done here."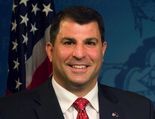 State Rep. Mark Rozzi (D-Berks)



"I think if we push for a two-year window that we will possibly get pushback," Rozzi said. "That won't allow us to get something done. I think this is a fair negotiated agreement. It's not the best for this side, but it's a compromise and I can live with that. We have to get something done."

Rozzi, a survivor of child sexual abuse whose right to take his predator to court expired, said he was confident the House would agree to a compromise extending the retroactive age limit for civil action to 50.

"We are just looking at a procedural change for civil," he said. The U.S. Supreme Court has ruled unconstitutional the reviving of expired criminal statutes.

"I'm saying that right now but there's always that piece of me who thinks there is someone who will stand up and try to defend the church on this on its constitutionality," Rozzi said.

Rozzi said he was confident the House leadership and caucuses wanted to advance the reform and put it behind.

Demands for reform in the law reached high pitch in recent weeks in the wake of a grand jury report that found that hundreds if not thousands of children in the Altoona-Johnstown Diocese had been abused for decades by more than 50 priests. Investigators found that church leaders and officials knew about the abuse but concealed it, and continued to assign abusive priests to posts that would give them access to children.

In the wake of the report, Rep. Thomas Caltagirone, (D-Berks), long opposed to reforming the law came out in support of a full wholesale change to the statute of limitations.

Victims advocates have in recent years, in the wake of three grand jury reports out of the Philadelphia Archdiocese and the Jerry Sandusky child sex abuse case, garnered some changes to the law, but they have long been clamoring for additional changes to accommodate victims who fall out of the parameters of the law.

Under current law, victims of child sexual abuse are barred from seeking civil action after they reach the age of 30. That leaves out many of the victims from Philadelphia and Altoona-Johnstown.

Victims can bring criminal charges against offenders until they reach 50 years of age — but only if the victim turned 18 years old after Aug. 27, 2002. The law allows victims older than that to report until their 30th birthday.

Victims and their advocates, have long pointed to Marsico as being one of the key obstacles in getting reform through the Legislature. Marsico, they say, is beholden to the powerful Pennsylvania Catholic Conference and the insurance industry lobbyists.

House Majority Leader David Reed said he was confident a bill would come out of the House in April.

Reed said it was an "unfair characterization" to say Marsico was an obstacle in reforming the law.

"This issue was there before he became chair," he said. "I think he's been trying to do his due diligence to try to get a solution. It takes time to do so. You are dealing with an issue that has been ongoing for decades. In the end, folks may want to point to Ron, but I think it's an unfair characterization."

Rozzi warned he would not settle for a bill that failed to address the concerns of victims who have timed out of the system.

"If they were to defeat us on the floor and that bill passes...we're not done," he said. "We're not done until justice is served for all those victims. That has to include retroactive."

In a written statement, Amy Hill, spokeswoman for the Pennsylvania Catholic Conference, the legislative branch of the church, said the organization was reviewing all legislative proposals concerning statutes of limitation for sex abuse.

She explained that the conference subscribes to the position taken by the Task Force for Child Protection, which was appointed in the wake of the Sandusky case and recommended a sweeping overhaul of state child protection statutes, many of which were enacted.

The task force did not recommend changes to the statute of limitations, citing fairness as a major concern, especially "the potential for staleness of evidence and possible constitutional concerns."

"We can all agree that anyone who sexually abuses a child should be severely punished by the law," Hill wrote. "Sexual predators should be locked behind bars and removed from society so they cannot hurt anyone else."

She pointed out that since 2002, the Catholic Church has had zero-tolerance for child sexual abuse and has aggressively responded to any such allegations.

In March, Attorney General Kathleen Kane announced criminal charges against three members of a Catholic religious order based in Blair County for having knowingly assigned - and concealed - a sexually predatory priest to posts that gave him access to children as recently as 2010. Stephen Baker, who killed himself in 2013, was assigned to a high school for years.

Contact: idejesus@pennlive.com