Priest alleged to have not reported abuser was on board of church's insurance company
By Rory Callinan
Sydney Morning Herald
April 03, 2016

http://www.smh.com.au/national/priest-alleged-to-have-not-reported-abuser-was-on-board-of-churchs-insurance-company-20160402-gnwo93.html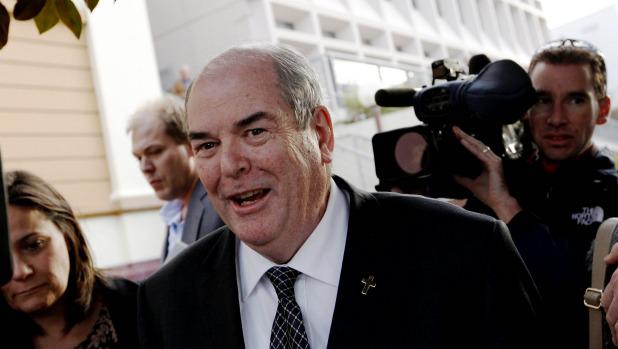 Father Brian Lucas leaves Newcastle Supreme Court during a special commission of inquiry in 2013.
Photo by Darren Pateman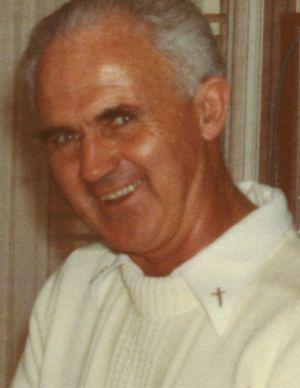 Father Denis McAlinden in 1980.
The Catholic Church's insurance company, which is keeping secret an archive of clergy child abuse records, had a long-standing director who allegedly failed to report a paedophile priest.
Last week, Fairfax revealed Catholic Church Insurance Limited , which provides insurance cover to the church, had amassed hundreds of files on paedophile clergy.
But lawyers for victims of the paedophiles say they are struggling to get access to the documents, which could prove vital to obtaining compensation, bringing perpetrators to justice and exposing cover-ups.
It has now emerged that up until September last year, one of the directors of CCI was Father Brian Lucas, a senior clergyman who has been criticised over his handling of child abuse complaints involving notorious priest Denis McAlinden​ in NSW in the 1990s.
McAlinden was an Irish priest who transferred to Australia in the late 1940s. He abused numerous children over decades but when complaints surfaced in the 1970s, top-level clergy transferred him to other parishes without warning and despite him making admissions.
He spent most of his time in the Maitland-Newcastle diocese in NSW but was briefly transferred to Western Australia and to New Zealand and Papua New Guinea after complainants came forward.
In 1992, McAlinden was charged with sexually assaulting a 10-year-old girl in Western Australia but was acquitted.
Following publicity about a possible cover-up, the NSW government in 2013 established an inquiry to investigate the police response to child abuse allegations in the Maitland-Newcastle diocese.
The inquiry, headed by barrister Margaret Cunneen, SC, reported on the actions of Father Lucas in the McAlinden case, as Father Lucas was then on the church's Special Issues Resources Group, which had been set up to deal with child abuse allegations and liability.
Commissioner Cunneen found Father Lucas had an "established role" in 1993 of persuading priests accused of sexual abuse to resign from the ministry.
She alleged Father Lucas had met McAlinden victims who detailed their abuse to him.
Commissioner Cunneen alleged Father Lucas also met with McAlinden but did not keep any records as he had a deliberate practice of not keeping notes of priests accused of child abuse.
The purpose of this practice was to avoid the creation of documentary records that could later reveal to church outsiders or police or complainants in civil litigation matters that might bring scandal on the church, Commissioner Cunneen said in her report.
Father Lucas has said he had no recollection of the meeting.
Commissioner Cunneen alleged there was reliable evidence that the meeting took place and that McAlinden had admitted the child abuse to Father Lucas.
In her report, she criticised Father Lucas for then failing to report this information to police.
She also noted that if he believed victims were reluctant to report the abuse, Father Lucas could have made a "blind report".
"The approach Lucas took, supported by the diocese, of attempting to have McAlinden resign from the ministry rather than being reported to police was short-sighted and failed to have proper regard to the continuing risk McAlinden posed to children," Commissioner Cunneen found.
Father Lucas, who first took up a seat on the CCI board in 2003, was reported to be on a cruise yesterday.
Efforts to contact him directly were unsuccessful but his employer, the Catholic Mission, indicated he may still receive emails. Fairfax sent questions to the email address but did not receive a reply.
CCI has declined to comment on Father Lucas having been on its board.
Father Lucas retired from the board last year only because his tenure was up, a company source has implied.
Company records show Father Lucas resigned as a director on September 9.
Annual reports also list him as having been on CCI's governance, audit and investment committees.
Last week, Fairfax revealed CCI had amassed an archive of paedophile clergy crime as it sought to manage risk in the early 1990s.
But victims and their lawyers say they are struggling to get access to the records, which could assist in compensation claims and in exposing cover-ups.
The insurer has declined to comment about the claims and on calls for the archive to be made public.
In July last year, the Royal Commission into Institutional Responses to Child Sexual Abuse​ held a special directions hearing to order CCI to hand over nearly 2000 files relating to 63 paedophile clergy.
The files were handed over but the commission has not to responded to calls to make the documents all public.
McAlinden died in Western Australia in 2005 without ever being convicted of any crime.
Contact: rcallinan@fairfaxmedia.com.au