Start by Believing
Good Men Project
April 4, 2016

http://goodmenproject.com/featured-content/1in6-blog-start-by-believing-wcz/

Last week, I attended the annual conference of End Violence Against Women International (EVAWI) whose signature awareness campaign, "Start By Believing," aims to validate those who have experienced sexual or domestic violence.

When I think about men who have had those experiences, I'm often reminded how the expectation of invulnerability that most cultures demand of males leaves many men feeling like they mustn't ever reveal their victimization.

They long ago realized that if the men aren't talking, you never even get a chance to believe them, let alone to support their healing.

The theme of this year's EVAWI conference was "Engaging Men," so we were excited to have a chance to be a part of this important dialogue.

In the context of ending sexual and domestic violence, "Engaging Men" is often interpreted as recruiting males as allies in the critical work of preventing and confronting gender-based violence perpetrated by men and boys against women and girls. For an organization whose very name sets out that challenge, it would have been easy for EVAWI to end the conversation there.

?¦?

But EVAWI and its founder and executive director, Joanne Archambault, have never been content to avoid the complexities of the issue. They long ago realized that if the men aren't talking, you never even get a chance to believe them, let alone to support their healing.

Through a plenary address, a breakout workshop, and an exhibit of 1in6's awareness campaign, the Bristlecone Project, 1in6's Board Chair, Dr. David Lisak, and our Training Director, Rick Goodwin, were given a unique opportunity to encourage the nearly 2,000 conference attendees to re-evaluate their understanding of the connections between childhood trauma and some men's violent adult behaviors.

In a riveting keynote address, Lisak talked about the lessons he's learned about violence, trauma, and masculinity from 25 years working as a forensic consultant interviewing men on death row. Lisak stressed that no past trauma ever justifies or excuses violent actions that traumatize others. And then, using stories and film clips from men he'd met, he challenged the audience to consider where those men's violent behaviors might have been born.

"I took a life ….I did to another human being what I wanted to do to myself."

He explained that nearly all of the men he interviewed on death row had had extreme and often long-lasting experiences of sexual, physical, and emotional abuse in childhood. Without the means to protect themselves, or the social support to acknowledge their vulnerability and get help, most had turned to drugs, alcohol, and/or violence to deaden their pain.

?¦?

Lisak noted that, ironically, the long isolation of death row had given many of the men the first opportunity of stability, which allowed them to reflect on their life and their humanity.

In one clip from the film "Boys and Men Healing,'' one man despaired of the injustice he'd perpetrated. "I took a life ….I did to another human being what I wanted to do to myself."

An exhibit of the photographs from 1in6's Bristlecone Project displayed in the corridors outside the workshop rooms told the inspiring stories of men who had overcome the shame and stigma of childhood sexual abuse, and had found a path to productive, healthy and meaningful lives.

Once we embrace the idea of viewing men's behaviors—even horrible crimes—as separate from their core beings, we can start by believing in their humanity, their potential to change, and to feel compassion and ultimately make a positive contribution to whatever community they live out their lives in.

Thanks to EVAWI for making that conversation possible.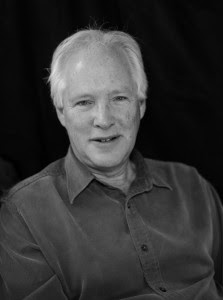 Peter Pollard is the Professional Relations & Communications Director for 1in6, Inc. Peter previously worked for 15 years as a state, child-protection social worker and was the Public Education director at Stop It Now! Since 2003, he has served as the Western Massachusetts coordinator for SNAP (Survivors Network of those Abused by Priests) and also does work for a Certified Batterers Intervention Program. See Peter's portrait in The Bristlecone Project exhibit.