Oscar in Hand, 'spotlight' Screenwriter Returns to Globe
By Mark Shanahan
Boston Globe
April 5, 2016

https://www.bostonglobe.com/lifestyle/names/2016/04/05/oscar-hand-spotlight-screenwriter-returns-globe-newsroom/tLBb1QCgIMfklDiw8NTb7H/story.html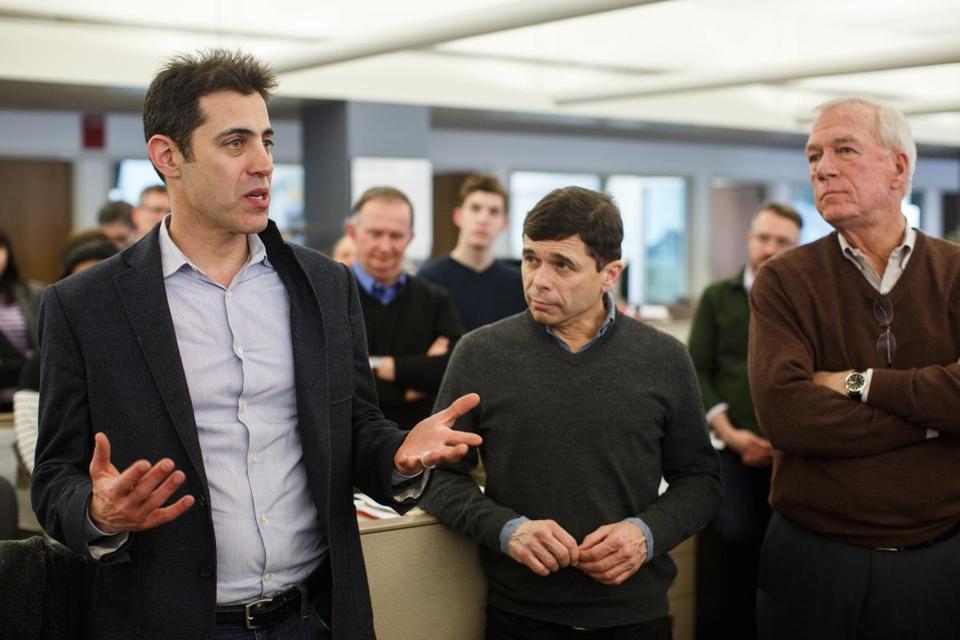 Academy Award-winning screen writer Josh Singer (left) spoke Tuesday during a visit to The Boston Globe's newsroom.



Winning an Oscar is wonderful, but no one talks about the hassle of having to cart the thing around afterward. Josh Singer, who, along with director Tom McCarthy, won the Academy Award for best original screenplay for "Spotlight," showed up in the Globe newsroom Tuesday with a Star Market bag containing a shoebox.

Inside the box, loosely sheathed in bubble wrap, was the golden statuette that Singer accepted on stage at The Dolby Theatre in LA in February. Not so glamorous, right?

Singer said the Oscar, which stands 13? inches tall and weighs 8? pounds, typically draws the attention of TSA agents, who worry the screenwriter might be carrying a bomb. It happened again this week on his way to Boston.

"The guy took it out of the box and wiped the whole thing without ever acknowledging what it was," said Singer. "At some point, another TSA agent came over and said, 'Hey, is that thing real?' "

Singer stopped at the Globe before giving a talk Tuesday night at Northeastern. He credited the newspaper for its Pulitzer Prize-winning series that exposed the child sex abuse scandal within the Catholic Church. And he invited staff to take a selfie or two with Oscar.

"This really belongs to you. You guys were the only ones looking hard at something everyone else was looking away from," said Singer. "We were able to do this because we were inspired by the work you do."

Singer brought a few friends with him to the Globe. He was joined by Joe Crowley and Jim Scanlan, two of the survivors of priest abuse who are portrayed in the film.

"There's no story without Joe and Jim," the screenwriter said. "I'd invited Joe [to the Academy Awards], but he couldn't go. After we won, I told him I'd bring it to Boston. It was very important to me that he get his moment with Oscar."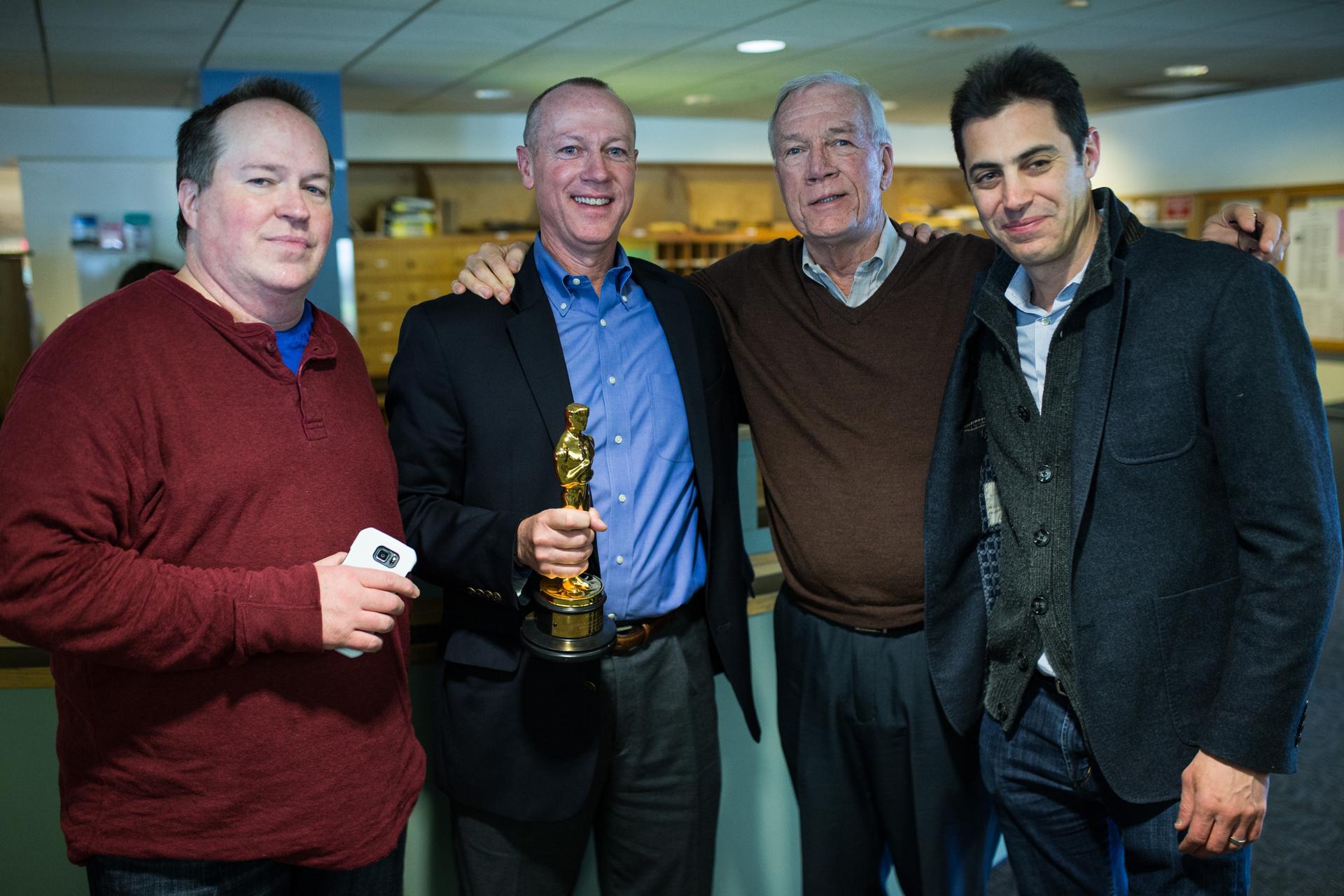 From left: The Boston Globe's Michael Rezendes, Walter V. Robinson, and Sacha Pfeiffer with the Oscar statuette.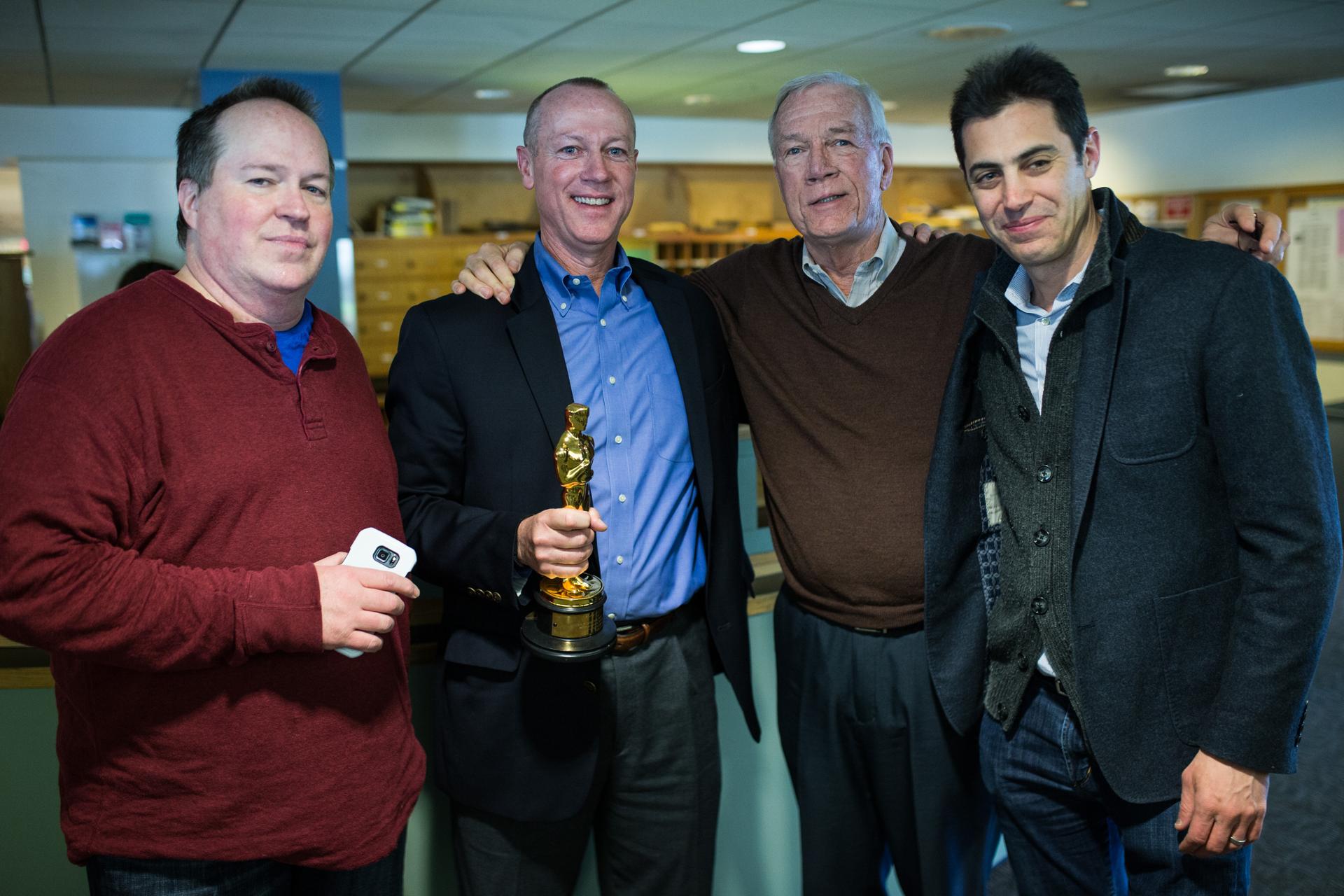 From left: clergy abuse victims Joe Crowley and Jim Scanlan posed with Robinson and Singer.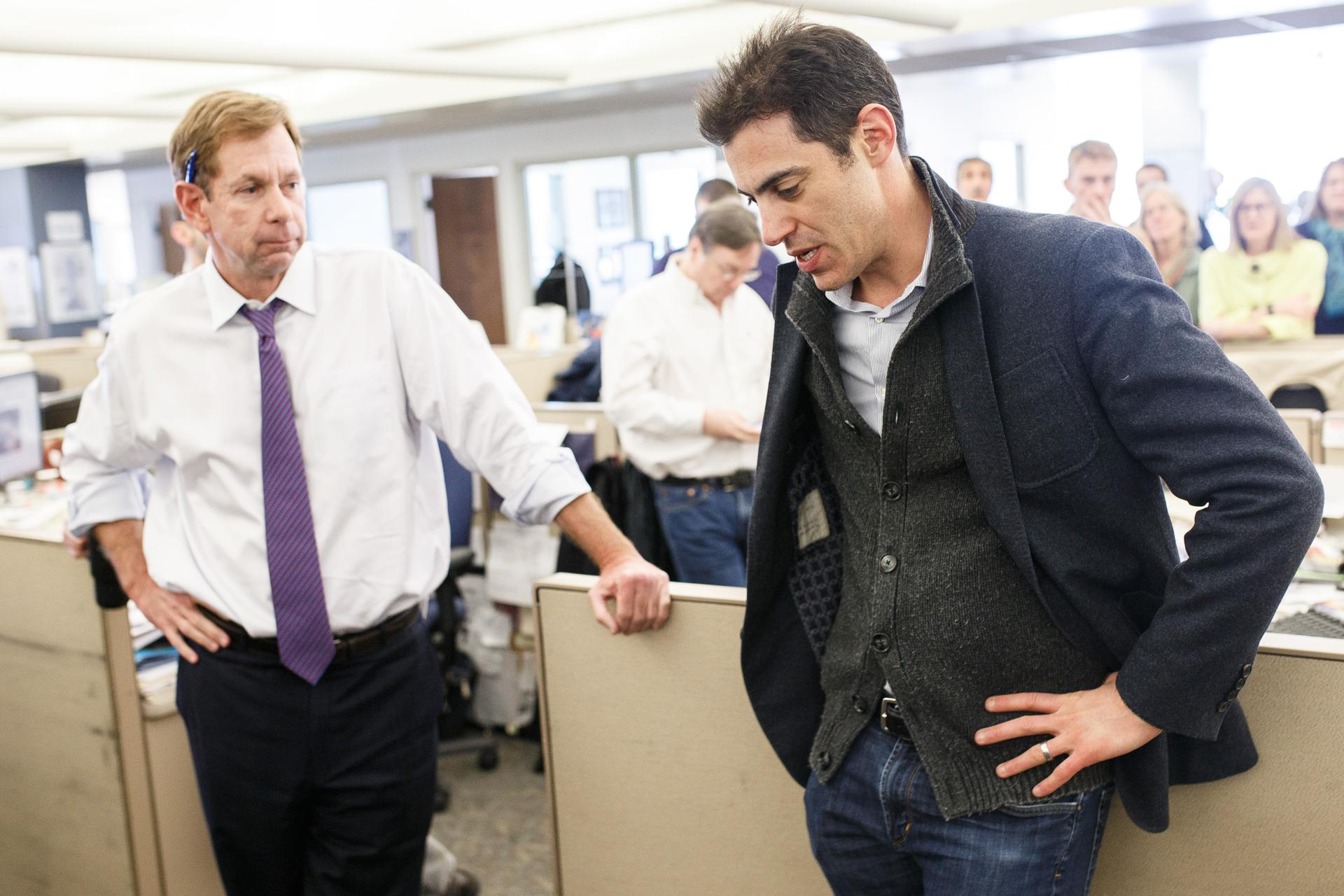 Boston Globe Editor Brian McGrory looked on as Singer addressed Globe journalists.

Names can be reached at names@globe.com . Follow Mark Shanahan on Twitter @MarkAShanahan.