Scale of Historical Child Abuse Will Be Examined for the First Time in Official Crime Figures As Next Nationwide Survey Will Ask Every Adult in the Country If They Are Victims
By Ian Drury
Daily Mail
April 6, 2016

http://www.dailymail.co.uk/news/article-3524929/Scale-historical-child-abuse-examined-time-official-crime-figures-nationwide-survey-ask-adult-country-victims.html

Questions about historical child abuse have been included in the Government's official crime survey for the first time.

Thousands of adults have been quizzed by the Office for National Statistics to try to expose the full extent of such crimes in the past.

The Crime Survey for England and Wales has incorporated a new category of questions with officials asking respondents whether they had experienced emotional, physical or sexual abuse while growing up.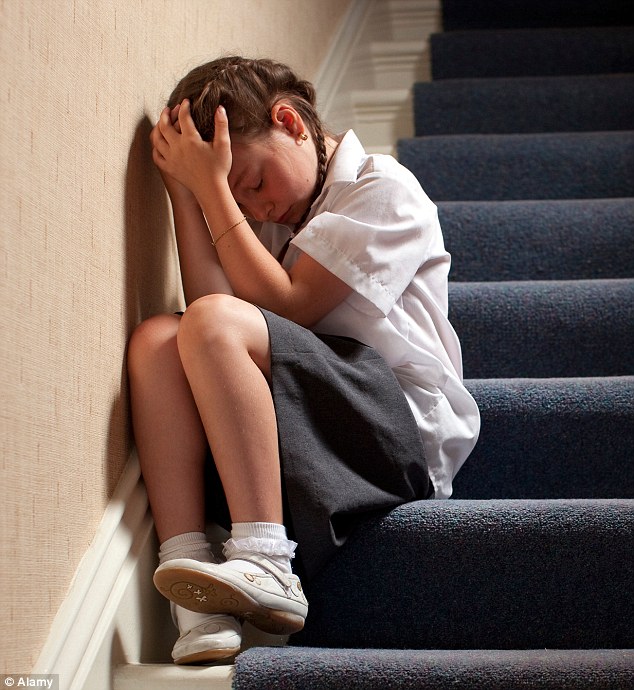 The scale of historical child abuse is to be examined in official crime figures for the first time (file photo)



The survey will attempt to uncover accurate figures on offending at places such as schools, sports clubs or in the family home, who carried out the attacks, the victim's relationship to the culprit, and the age assaults began.

The ONS said it had decided to include questions on child sex abuse because the issue had become 'topical' after scandals involving Jimmy Savile and other celebrities were exposed.

The Government has also set up a landmark ?100million inquiry into the blizzard of historic child sex abuse allegations, including against VIPs, churches, schools, local councils and MPs, led by High Court judge Justice Lowell Goddard.

The Crime Survey is seen as the most authoritative indicator of crime rates because it takes account of offences not reported to the police by victims.

For the annual survey, it conducts face-to-face interviews with 40,000 people to glean their experiences of crime.

In the year to September 2015, police recorded almost 100,000 sex attacks – a record high after a surge of 36 per cent.

Experts say the rise was partly because victims were more willing to report crimes – including historical ones.

But the scale of such child abuse is likely to soar if people who never reported their ordeals to the police mention them to the Crime Survey. Results will be published in the summer.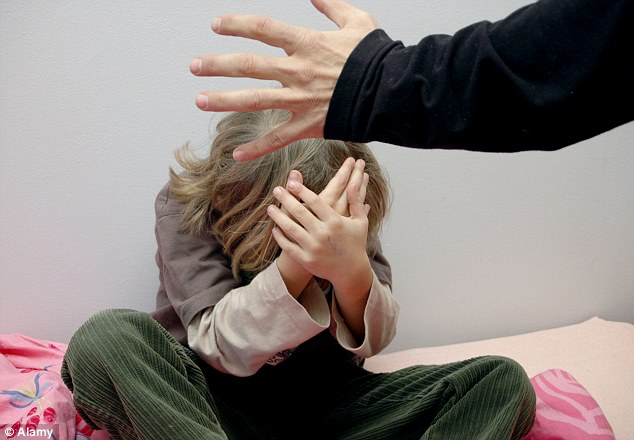 Participants in an updated survey were asked whether they had experienced emotional, physical or sexual abuse as a child (file photo)



Peter Saunders, of the National Association for Adults Abused in Childhood, said: 'The drawback of surveys around abuse is that most adults find it extremely difficult to talk about this issue. But a properly structured and implemented piece of research may elicit extremely valuable information which will probably confirm what we know already, that abuse is rampant.

'One of the challenges is that the vast majority of abuse perpetrators are under the same roof as the victim which is why, particularly with younger people, it is difficult to get information about abuse.'

Keith Vaz, the Labour chairman of the home affairs select committee, added: 'I welcome the inclusion of this question in the survey. It will provide important information for policing purposes. Although, inevitably, there will also be a spike in the crime figures.'

An NSPCC spokesman said: 'It's crucial that victims of past abuse get justice and support so they can rebuild their lives.

'It's vital that those who have suffered abuse are helped, but this cannot be at the cost of those who are currently suffering, or those who are in danger of being targeted. The focus must be geared towards catching offenders and preventing them from inflicting more harm on vulnerable children.'