Former Orange County Pastor Accused of Molesting Two Girls
By Joseph Serna
Los Angeles Times
April 6, 2016

http://www.latimes.com/local/lanow/la-me-ln-whinery-pastor-arrest-20160405-story.html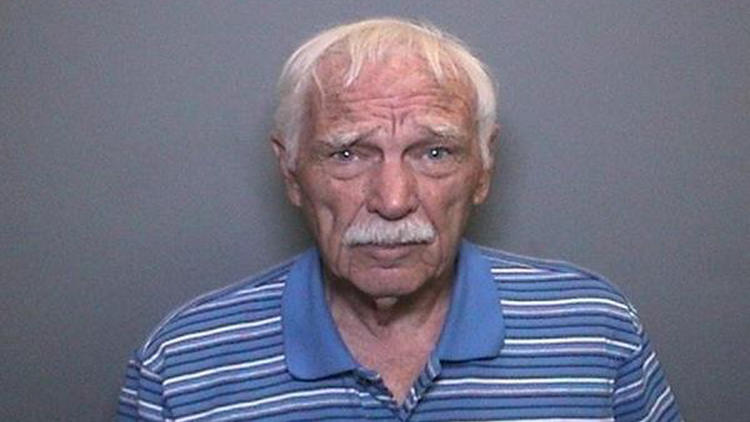 Douglas Dale Whinery, 80, of Tustin. (Orange County District Attorney's Office)



A former pastor and missionary has been charged with sexually assaulting two young girls he met in Tustin, officials said.

Douglas Dale Whinery, 80, pleaded not guilty Tuesday to four counts of lewd acts upon a child under 14 and two counts of oral copulation or sexual penetration of a child under 10, Orange County prosecutors said. Whinery, a Tustin resident, is due back in court Tuesday.

Although he no longer is a pastor or missionary, Whinery remained active at the Olive Crest Church in Santa Ana, the Foothill Family Church in Foothill Ranch and the Grace Church in Yorba Linda until his arrest last week, authorities said.

In 2011, authorities said, Whinery approached two girls, now 8 and 10 years old, in a Tustin park and befriended their family. Over the next 4? years, Whinery gave the family money to find a place to live, took the girls to school and church and even had sleepovers at his home, prosecutors say. During that time, he allegedly repeatedly sexually assaulted them, Tustin police said.

FOR THE RECORD

April 6, 9:30 a.m.: A previous version of this story identified the alleged victims as being 8 and 10 years old in 2011. Those are their ages today.

------------

On March 28, the younger victim told a family member about the abuse, which was then reported to police. Whinery was arrested two days later and is being held without bail.

Whinery faces up to 100 years to life in prison if convicted on all charges. Anyone with information about the case or who believes they may have been a victim is asked to call Dist. Atty. Investigator Mark Gutierrez at (714) 347-8794 or Tustin police at (714) 573-3257.