Trial Underway for Former Chuch Youth Leader Charged with Sex Crimes
WSAZ
April 6, 2016

http://www.wsaz.com/content/news/Man-Indicted-on-40-Sex-Related-Charges-in-Cabell-County-278517111.html

Tuesday marked the first day in the trial of a former church youth group leader accused of sexually assaulting and abusing a 12-year-old boy while he was watching him.

Randall Pennington faces 20 counts of second-degree sexual assault and 20 counts of sexual abuse by a person in a position of trust. According to investigators, the alleged assaults took place between Oct. 1 and Dec. 31, 2013, while the boy was at Pennington's home.

In their opening arguments Tuesday, the prosecution and defense both took the stand.

The defense began by talking about Pennington's relationship with the alleged victim. According to the reported victim, now 14 years old, he would stay at Pennington's home frequently while his mother was at work.

"Unfortunately, you do have to leave your child in the care of other people while you work. When you do that as a single parent, you have to trust other people," Prosecuting attorney Kellie Neal said. "This case is able shattered trust, [victim's mother], who as a single working mother with custody of a child had to take that leap of faith put her trust into a person she thought was a friend."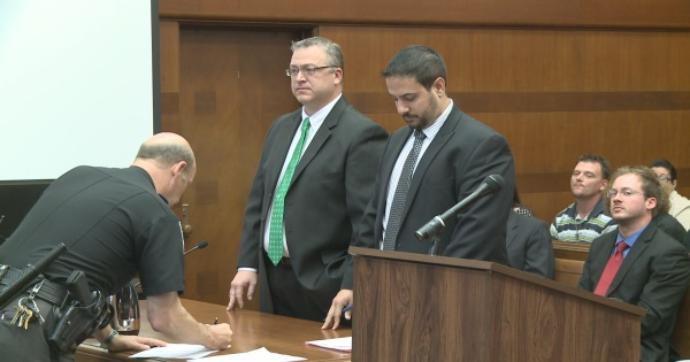 Defense attorney Abraham Saad argued the victim's statements are inconsistent.

"When we're done here and we present all the evidences, you're going to be able to find one thing in this case," Saad said. "Is that the state can't meet that burden of beyond a reasonable doubt because Randy didn't commit those acts."

The alleged victim also took the stand Tuesday. The 14-year-old described several of the reported sexual accounts before the jury.

"Most of the time after every episode he would tell me if I told anyone about what he was doing to me he would kill my family," He said. "I felt really disgusted and embarrassed."

Testimony is expected to continue Wednesday morning.