Royal Commission holds its 5,000th private session
Royal Commission into Institutional Responses to Child Sexual Abuse
April 12, 2016

http://www.childabuseroyalcommission.gov.au/media-centre/media-releases/2013-04/royal-commission-holds-its-5,000th-private-session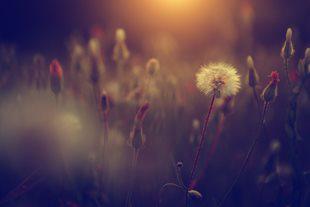 The Royal Commission into Institutional Responses to Child Sexual Abuse has just completed its 5,000th private session.

The 5,000th private session took place in Brisbane with a man in his 60's who shared his experience of child sexual abuse in out-of-home care in the 1960s.

As well as completing its 5,000th private session, the Royal Commission has now made over 1,000 referrals to authorities, including police.

Private sessions allow survivors of child sexual abuse in an institution to share their story directly with a Commissioner in a private setting.

Royal Commission Chief Executive Officer Philip Reed said that private sessions are an essential and ongoing component of the work being undertaken by the Royal Commission, alongside public hearings and policy development.

"There is a great need for many survivors to be able to tell their story," Mr Reed said.

"The Royal Commission acknowledges the courage of those people who have shared their story.

"Many survivors have told us that sharing their story has helped with their healing process.

"Every story helps the Royal Commission develop practical recommendations for change," Mr Reed said.

Private session accounts are being written up and de-identified, and will be presented as part of the Royal Commission's Final Report.

Read some of the stories of those who have attended private sessions here.

Fast Facts about private sessions
Private sessions allow abuse survivors, or people who may be aware of the abuse of another, to speak privately with one of the Commissioners.

They are unique to this Royal Commission. The Commonwealth Parliament amended the Royal Commission Act 1902 so that Commissioners could hear from survivors in private and 'bear witness' to their stories of abuse.

They usually involve just the attendee, a Commissioner and a Commission officer. The attendee can bring a support person.

Private sessions are conducted in small rooms and modest hotel rooms to avoid creating an intimidating environment. They usually last about an hour.

Survivors are invited to tell their story in whatever way they like. Participants are not 'witnesses' and do not take an oath or affirmation, although they are expected to tell the truth. Participants are not cross-examined.

The first private session was held on Tuesday 7 May 2013 in Parramatta, NSW.

Private sessions are conducted across Australia. They are held in all capital cities and have also been held in regional areas including Cairns, Coolangatta, Hervey Bay, Rockhampton, Townsville, Woorabinda, Newcastle, Coffs Harbour, Ballina, Penrith, Launceston, Kimberley, Bunbury, Geelong, Bendigo, Ballarat and Warrnambool.

Private sessions also have been held for inmates in 31 correctional centres in NSW, ACT and Victoria. Join us on Twitter and Facebook for regular updates.