Key Kincora witness 'won't testify at probe' claiming abuse inquiry will not have power to get to the truth
By Rebecca Black
Belfast Telegraph
April 12, 2016

http://goo.gl/b0k3L8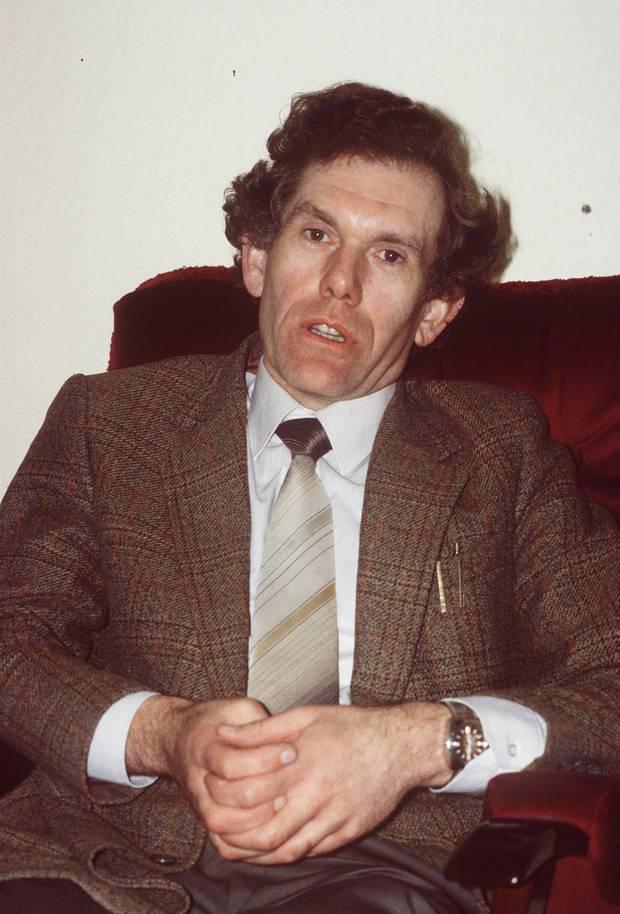 Roy Garland wants a UK inquiry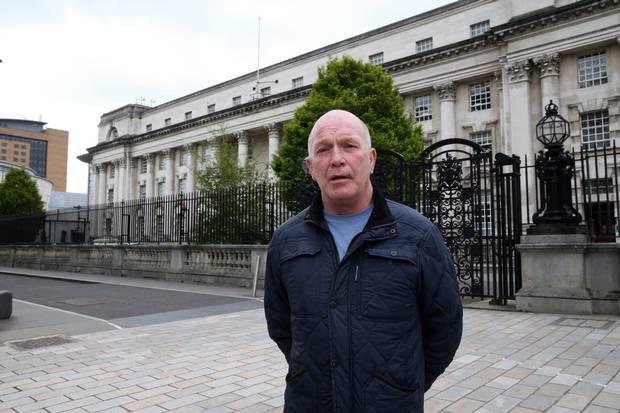 Former Kincora resident Gary Hoy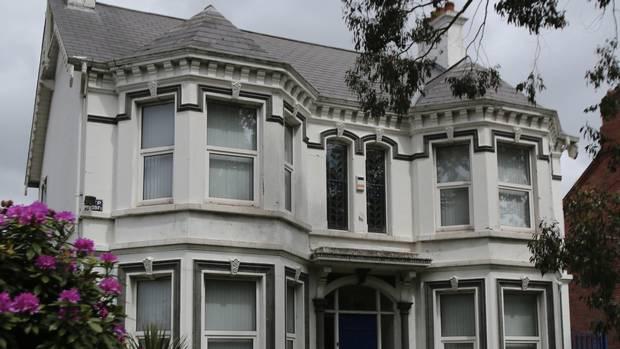 The former Kincora Boys' Home in Belfast
A key witness in the Kincora child abuse scandal says he will not give evidence to the Institutional Abuse Inquiry in Northern Ireland.
Roy Garland has claimed the Banbridge-based Hart Inquiry cannot find the answers for generations of victims who suffered abuse at Kincora Boys Home in east Belfast because it does not have the power to compel witnesses to give evidence.
Last week the High Court refused an application by a Kincora victim for a judicial review of Secretary of State Theresa Villier's decision not to include the former home in the more powerful UK-wide Goddard inquiry.
Mr Garland said the Historical Institutional Abuse inquiry (HIA) asked him to attend and he agreed on the premise it was a "serious inquiry". Now, after voicing disappointment at the refusal to include Kincora in the Goddard inquiry, Mr Garland said he will not give evidence to the HIA.
Mr Garland has claimed MI5 previously blocked attempts to uncover the truth around the extent of the abuse of young boys that took place at Kincora.
He became aware that William McGrath, a former house master a Kincora was engaging in child abuse and had been prepared to give evidence to the Goddard inquiry. That probe will investigate whether public bodies, such as the police, NHS and BBC, failed in their duty of care to protect children from sexual abuse.
McGrath was jailed in 1980 for paedophile activities at the home.
Mr Garland previously told the Belfast Telegraph he had been aware that McGrath was a child abuser, possibly since the 1940s.
He first became aware of it when McGrath, a born-again Christian, was carrying out a mission in Faith House. The premises in Belfast's Orpen Park has now been converted to an old people's home and has no connection with its role in McGrath's day.
Mr Garland wants Faith House - during its time as a children's home - to also be included in the Goddard inquiry.
"Only the Goddard inquiry has the right to compel witnesses," he said. "Survivors are now likely to live out their lives with an inadequate understanding of why the abuse could continue despite many complaints made down the years. Furthermore, over four decades of abuse of young Christians at Faith House appears to have been excluded from consideration by all inquiries.
"Thus the explanation for the continued abuse over the decades of scores and possibly hundreds of young Christians - mainly male but also females and some children- may now never be known.
"While the High Court denies Kincora survivors the possibility of being part of the Goddard Inquiry, Faith House appears to be excluded from all inquiries. Yet Faith House and Kincora were intimately linked through a prominent abuser."
Former First Minister Peter Robinson, Amnesty International and politicians across the board have called for the possible role of the intelligence services in covering up child abuse at Kincora to be investigated as part of a UK-wide inquiry.
On April 3, 1980, three members of Kincora staff - McGrath, Raymond Semple and Joseph Mains - were jailed for the systematic sexual abuse of children in their care going back to the early 1970s. Rumours persisted that prominent people across the UK were involved in the abuse.
Mr Garland said: "As with the Hughes Inquiry that I had agreed to attend but ultimately was not invited to participate in, the Hart Inquiry is unlikely to be capable of taking adequate steps because of legal restrictions.
"It is for this reason that I have decided I do not wish to take part in the Historical Institutions Abuse Inquiry now operating at Banbridge."