Never threatened Vallejo Balda
ANSA
April 13, 2016

http://www.ansa.it/english/news/vatican/2016/04/13/never-threatened-vallejo-balda_f524c5fd-cf7b-4705-a94f-d3048c16d673.html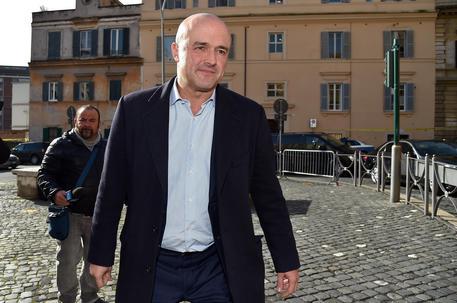 (ANSA) - Vatican City, April 13 - Vatileaks 2 defendant Gianluigi Nuzzi, author of the financial exposé book The Way of the Cross, on Wednesday testified that he had never threatened or pressured a co-defendant accused of passing him confidential documents, Msgr Lucio Vallejo Balda.
In the trial, investigative reporters Emiliano Fittipaldi and Nuzzi are accused of using leaked documents from three Vatican officials to write two expose'-style books, respectively Avarice and The Way of the Cross, which respectively examine the Vatican's financial empire and Pope Francis's efforts to bring about reform.
The other defendants are Italian PR expert Francesca Chaouqi and Spanish prelate Balda, both former members of the now-defunct COSEA commission set up to advise Pope Francis on the reform of the Holy See's economic and administrative structure, and Balda's former assistant Nicola Maio.
In three hours of testimony Wednesday, which took up the whole session of the day, the ninth hearing in the case, Nuzzi said "I never exerted pressure on Msgr Vallejo Balda to have the documents".
He said he had not considered the papers he was given as "secret".
"I spoke about privileges and violations," he said.
Nuzzi also said that he had always regarded Chaouqui as being unreliable.
"I thought that then and I still think that," he said. "She makes too many messes," Nuzzi said.
Chaoqui, who is pregnant, says she had a relationship with Msgr Balda - something he denies.
Nuzzi declined to answer questions about where he had obtained a recording of Pope Francis's speech to a closed-door session of the COSEA commission.
He said he was doing so out of a journalist's need to protect his sources.