Voices from the Universal Church
Archbishop's Office for Evangelization
April 13, 2016

http://www.cam.org.au/evangelisation/Services/International-Speakers/Visiting-in-2016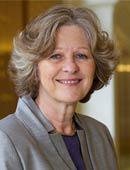 Baroness Sheila Hollins (April 2016)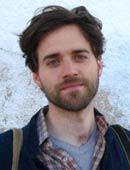 Nathan Schneider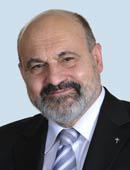 Msgr. Prof. Tomáš Halík PhD, DD.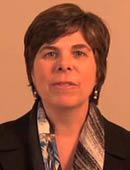 Susan Timoney, S.T.D.
Baroness Sheila Hollins (April 2016)
Distinguished Catholic lay woman, Psychiatrist, Member of the House of Lords and Senior Papal Advisor visits Australia this April to talk on mercy and compassion in today's society.
SYDNEY
Monday 11 April, from 5.15pm for a 6pm start to 7pm
A conversation with Baroness Sheila Hollins, led by Frank Brennan sj
Domain Theatre, Art Gallery of New South Wales (1 Art Gallery Rd, Sydney)
MELBOURNE
Wednesday 13 April, 5.45pm - 7pm
Public Lecture & Conferral of Honorary Doctorate
Australian Catholic University - Philippa Brazill rsm Lecture Theatre (115 Victoria Pde, Fitzroy)
Saturday 16 April, 9.30am - 12.30pm
Year of Mercy Reflection Morning - interview by Eileen Glass (L'Arche Internationale)
Treacy Centre (126 The Avenue, Parkville)
About Baroness Sheila Hollins
Baroness Sheila Hollins is emeritus professor of the psychiatry of learning disability at St George's, London, and was created a crossbench life peer in the House of Lords in 2010. She has served as president of the Royal College of Psychiatrists and president of the British Medical Association. In 2014 she was appointed to the Pontifical Commission for the Protection of Minors, to propose policy initiatives that promote local responsibility for the protection of all minors and vulnerable adults. She has also been a leader in the area of palliative care and assisting people with issues of grief and bereavement. Baroness Hollins would be of special interest to many educators because of her extraordinary leadership over a lifetime in assisting people to understand and care for young people with educational disabilities.
Nathan Schneider
Visiting June 2016
Nathan Schneider is a writer, editor, and professor of media studies at the University of Colorado Boulder. He is the author of Thank You, Anarchy: Notes from the Occupy Apocalypse (2013, University of California Press) and God in Proof: The Story of a Search from the Ancients to the Internet (2013, University of California Press). He has written articles for a variety of publications including Harper's, The Nation, Vice, The Chronicle of Higher Education, The Catholic Worker and America Magazine. He is also co-founder of Waging Nonviolence, a source for original news and analysis about struggles for justice and peace around the globe.
"Creating a Culture of Mercy in Public Life"
Interview by Frank Brennan sj
Monday 6 June, 5pm - 6.30pm
The Oratory, Newman College (887 Swanston Street, Parkville)
Msgr. Prof. Tomáš Halík PhD, DD.
Visiting July 2016
Msgr. Prof. Tomáš Halík was born in Prague and graduated in sociology, philosophy and psychology from Charles University, Prague. He went on to study theology, completing his post-graduate studies in Rome and Wroclaw. During the Communist period, he was banned from university teaching and persecuted by police as "an enemy of the regime". Ordained a priest in 1978, he worked in the "underground Church" and as a psychotherapist for drug addicts. After the fall of Communism, he served as General Secretary to the Czech Conference of Bishops (1990-93). He now teaches sociology at Charles University and is President of the Czech Christian Academy. He has lectured at a number of universities around the world including Oxford University, Cambridge University and Harvard University. He is a celebrated author for his work in intercultural and interreligious dialogue, as well as on human rights and spiritual freedom. His book Patience with God received the prize for the best European Theological Book 2009/10. In 1992, Pope John Paul II appointed him advisor to the Pontifical Council for Dialogue with Non-Believers and in 2009, Pope Benedict XVI granted him the title of Monsignor – Honorary Prelate of His Holiness. He is the recipient of the 2014 Templeton Prize.
"Mercy and Truth: Healing Alienation in Our Church and World"
Monday 11 July, 5pm - 6.30pm
The Oratory, Newman College (887 Swanston Street, Parkville)
Susan Timoney, S.T.D.
Visiting September 2016
Susan Timoney is the executive director of the Department of Evangelization and Family Life for the Archdiocese of Washington. Dr Timoney earned her doctorate of sacred theology at the Pontifical University of Saint Thomas Aquinas in Rome. She lectures at The Catholic University of America and internationally on Catholic spirituality and evangelization, and also writes a blog for the Washington archdiocese.
"A Spirituality of Mercy: Living the Joy of the Gospel in Parish Life"
Thursday 8 September, 5pm - 6.30pm
The Oratory, Newman College (887 Swanston Street, Parkville)