Sex Abuse Haunts Victims of Catholic Brother William Standen, Court Hears
By Louise Hall
Sydney Morning Herald
April 15, 2016

http://www.smh.com.au/nsw/sex-abuse-haunts-victims-of-catholic-brother-william-standen-court-hears-20160415-go751h.html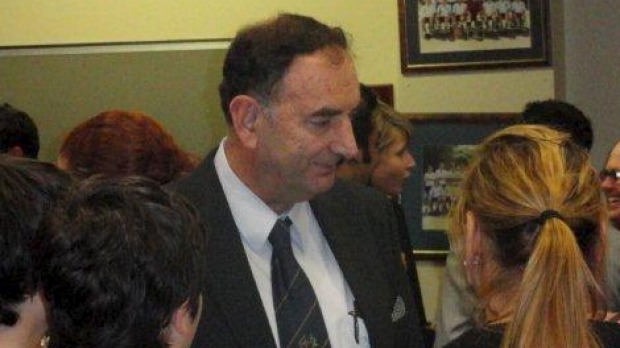 Catholic brother and former school principal David Standen. Photo: Police Media



Victims of a paedophile Catholic brother who went on to become principal of a prestigious Sydney school have told of the broken relationships, drug and alcohol abuse, self-harm and thwarted careers that have dogged their lives in the 30 years since.

William Peter Standen, who also goes by the name Brother David or Brother Dave, was the principal at Sydney's St Mary's Cathedral College for a decade before he retired in 2010.

He cared for thousands of boys during his 37-year teaching career, during which time he spent six years as the deputy principal at St Dominic's College, Penrith.

Standen has pleaded guilty to 18 counts of indecent assault or acts of indecency committed during his years as a teacher at a Catholic boarding school in regional NSW between 1977 and 1981.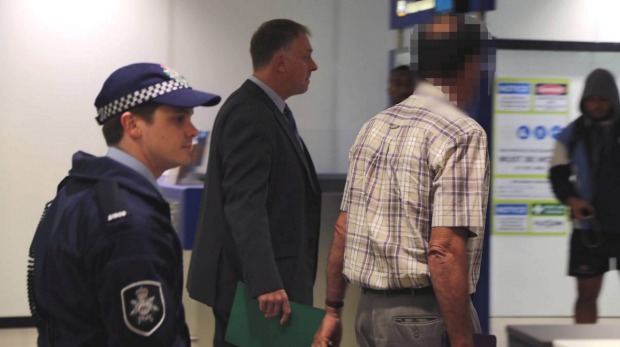 William Standen is arrested at Sydney Airport in August 2014. Photo: Police Media



In a sentencing hearing on Friday, Downing District Court Judge Anthony Blackmore ordered the name of the school be suppressed.

Several of his victims gave heartfelt statements detailing how the abuse continues to haunt them more than 30 years after they were preyed upon as 10-, 11- and 12-year old boys by Standen when he was the year 7 dormitory master.

Most were from rural families who were suffering homesickness and isolation in their first year at boarding school when Standen would call them into his bedroom after "lights out" in the guise of discipline or extra tuition.

An agreed statement of facts said Standen would tell the boys to pull down their pants before smacking, rubbing or massaging their buttocks.

At times he would ask them maths or spelling questions during the assaults.

One victim said: "To be removed from your bed in the middle of the night and abused/manipulated is something that has been held deep in my DNA since."

Another said: "My parents believed they were sending me to a safe place, not this treacherous mind twisting institution that I had to battle my way through for six long years.

"I was vulnerable. Instead of protecting me, you destroyed me.

"I hope you get locked up and you can reflect on what you did to me and all those other children.

"Whatever your sentence turns out to be, it will be insignificant compared to the life sentence of over 30 years that you inflicted upon me and others," he said.

A victim who was abused as a 12-year-old in 1980 said he would wet the bed in fear of meeting Standen at night on the way to the toilet.

"I have come to understand that what happened to me will live inside me forever, like a cancer that can never be cured and might get worse at any moment," he said.

Another victim who was abused as a 12-year-old in 1979, said the abuse "has stayed with me and affected my entire life".

"I have found relationships difficult to maintain and I am unable to easily express myself, my emotions or my feelings. I tend to push people away and I believe this was one of the causes for the breakdown of my marriage."

Others told of ongoing battles with substance abuse.

"For 35 years, I have had to live with this incident. I have tried to shut it out of my head and I thought I had the answer by using alcohol. It stopped me feeling afraid and questioning myself," a victim said.

Standen was arrested in August 2014 at Sydney Airport after arriving on a flight from Darwin.

A spokesman for Christian Brothers Oceania said Standen remains a Brother.

"No one in the court today to hear the impact of abuse on the lives of those who had been abused as children could be left unmoved by their stories.

"To all those who bravely gave evidence today, the Christian Brothers Oceania extend our unreserved apology.

"You were deserving of protection and you were tragically let down.

"The Christian Brothers will make further comment once the sentencing is completed."

Standen's lawyer Greg Walsh said his client had "fallen from grace" and been "stripped of all his dignity". He said Standen was aware of the extent of his criminality and that he failed in his responsibility to treat the boys with compassion, fairness and kindness.

Standen has been remanded in custody. He will be sentenced on June 10.