Catholic Bishops in Uruguay Ask for Forgiveness from Victims of Sexual Abuse by Priests
By Christian Deguit
Christian Daily
April 16, 2016

http://christiandaily.com/article/catholic-bishops-in-uruguay-ask-for-forgiveness-from-victims-of-sexual-abuse-by-priests/51335.htm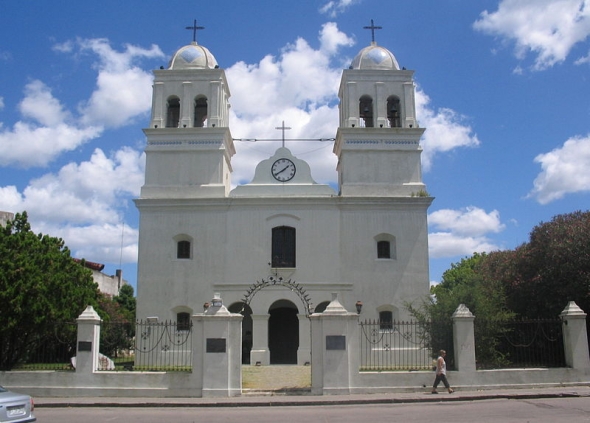 (Wikimedia Commons/Jjacobsmeyer)San Carlos Borromeo, Uruguay's oldest church, is located in San Carlos, Maldonado Department.



The Episcopal Conference of Uruguay recently published an online letter in their website, apologizing to the victims of sexual abuse by Catholic priests in the country in the past.

"We apologize to people who have suffered abuse by some clergy and religious in our country. We feel pain and shame because they are people who, having promised to serve God and neighbor, committed horrific acts," the bishops wrote, in a rough English translation of the letter, which was in Spanish.

Last year, the Roman Catholic Church in Uruguay created a commission for the prevention of sexual abuse among their followers. Different religious congregations and institutes of consecrated life in the South American country has since been dealing with reported cases against its members.

Most of the reports that were received were from people who were abused by priests while in their teens.

"They happened some 20 years ago, but we only received the complaints last year," Assistant Bishop Milton Troccoli said, as quoted by the Associated Press. Troccoli is the spokesperson for the Episcopal Conference in Uruguay.

He then noted that too much time has since passed for the filing of criminal charges to proceed, and that the victim of one of the cases decided not to pursue the case anymore. However, these investigations still led to the resignation of one priest and the termination of another. No details were made available on the identity of these priests.

Amidst all of the reports of the sexually abused victims, the Episcopal Conference reaffirms its mission to "receive, listen and accompany" them in the investigations of these cases. They have indicated that they are willing to cooperate fully with the justice system.

"We pledge to continue to examine carefully the motivations and skills of future priests, and in the proper training to prevent those who collaborate in communities, institutions or church social work," the bishops said in their letter.

The conference has set up a national hotline to accommodate reports of sexual abuse committed by priests in the country.