Priest Files Defence over African Abuse Allegation
RTE News
April 18, 2016

http://www.rte.ie/news/2016/0418/782696-abuse/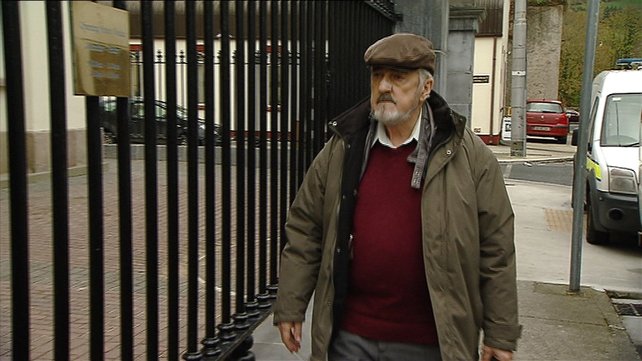 Henry Moloney began serving a three-year jail term last December



A west African man who claims he was abused by an Irish missionary priest today welcomed the filing by the priest's order of a defence in a High Court civil action arising from the allegations.

Mr Elvis Kuteh began his lawsuit in January 2013, claiming that Henry Moloney had sexually abused him while he was a boarder at a school run by the Spiritan order in Sierra Leone in the late 1970s.

He is suing the Spiritans for damages.

The defence filed late last week was not opened in court but it is understood the order denies all of Mr Kuteh's claims.

Mr Kuteh, a 50-year-old psychiatric nurse from Sierra Leone, travelled from his home in London to Dublin to pursue his action against the order.

It is believed to be the first time a litigant alleging clerical child sexual abuse in Africa has sued in the Irish courts.

Mr Kuteh's attendance in court today was his second in just over a month. He is the father of three children.

Mr Justice Robert Haughton was told by Rossa Fanning, counsel for the Spiritans, that they had entered a defence in the action.

On 14 March last, in the same court, Mr Justice Anthony Barr, while hearing a motion for Default of a Defence brought by Mr Kuteh, ordered the defendants to file a defence by today.

Last December, Moloney began serving a three-year jail term, handed down by Mr Justice Tom Teehan in Clonmel Circuit Court, for indecently assaulting a first year male boarder at Rockwell College in Tipperary in the early 1980s following the priest's return from Sierra Leone.

The Rockwell student was the fifth victim of abuse whose evidence secured criminal convictions against Moloney in the Irish courts.

He had abused the four others in St Mary's College in the Dublin suburb of Rathmines in the late 1960s and early 1970s before Moloney's order assigned him to Christ the King College in Bo, Sierra Leone.

Moloney was laicised by Pope Francis before his trial last winter in Clonmel.

This morning, Mr Justice Haughton also cleared the way for Mr Kuteh's legal representatives to cease representing Mr Kuteh after ME Hanahoe Solicitors applied for permission to come off record.

Mr Kuteh was accompanied during both today's and last month's hearings by Mark Vincent Healy, a survivors' advocate who is one of the St Mary's College past-pupils whose evidence helped to convict Moloney in 2009.