Church Bus Driver Charged with Child Sex Abuse
WHIO
April 20, 2016

http://www.whio.com/news/news/crime-law/church-bus-driver-charged-with-child-sex-abuse/nq8bg/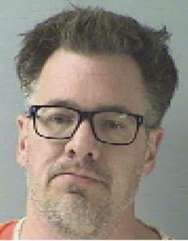 Jory Leedy



A registered sex offender is now charged with abusing two young boys he met while volunteering as a Dayton church bus driver.

Jory Leedy, 46, of Franklin, was indicted today by a federal grand jury in Cincinnati for two counts of aggravated sexual abuse involving a minor, according to the U.S. Department of Justice. Each charge against Leedy is punishable by up to life in prison.

Leedy is accused of sexually abusing the boys, who were 7 and 8, he met through volunteer work as a fill-in volunteer bus driver for Target Ministries of Dayton that served low-income people in the Dayton area. He allegedly gave a fake name to the family and began visiting the boys' home, taking them to church and on trips to Cincinnati Reds games, Kings Island and the Cincinnati Zoo & Botanical Garden. He is accused of abusing the boys over a two-year span. He said if they told anyone, he wouldn't take them places or buy games and clothes for them, according to the federal indictment.

The boys' family learned Leedy's identity — and that he was a registered sexual offender — when police were called to an altercation between Leedy and the boys' father.

The indictment was announced by Benjamin C. Glassman, acting United States Attorney for the Southern District of Ohio; Angela L. Byers, special agent in charge for the FBI's Cincinnati field division; Hamilton County Sheriff Jim Neil and other members of the Regional Electronics and Computer Investigations task force.