Alleged Abuse Victim's Anger after Catholic Priest "Commits Suicide" Hours before Police Visit
By Joe Willis
Northern Echo
April 20, 2016

http://www.thenorthernecho.co.uk/news/14438776.Alleged_abuse_victim_s_anger_after_Catholic_priest__commits_suicide__hours_before_police_visit/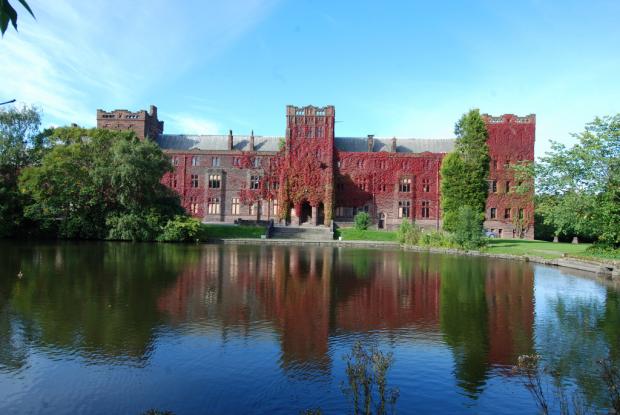 St Joseph's College, Upholland, near Wigan, where Ernest Sands worked as a teacher. PIC: SHARON SWEETING.



AN alleged sex abuse victim has spoken of his anger after the Catholic priest he claims abused him apparently committed suicide hours before he was due to answer bail over historic child sex allegations.

Father Ernest Sands, 67, was found dead at his remote cottage in North Wales last Monday (April 11).

The Northern Echo has learnt prosecutors were looking to charge Mr Sands with the indecent assault of five boys aged between 11 and 15 and the priest was due to answer bail later that day.

The offences are alleged to have taken place at St Josephís College, in Upholland, near Wigan in the late 1970s and 1980s where Mr Sands was a music teacher.

Father Sands was a renowned musician who wrote several well-known hymns including one, Sing of the Lordís Goodness, chosen for the enthronement of the Archbishop of Canterbury, George Carey, in 1991.

One of the alleged victims, a former pupil at the school who now lives in the North-East, said he had been abused by the priest for three years - but it had taken him 30 years to come to terms with the sexual assaults he claims he suffered.

He added: "Those who have suffered mental trauma and problems for many years would be sad that this man has continued to manipulate them even to the point of denying closure, never mind justice.

"It angers me that the only mention of him in social media is of a talented musician.

"I'd imagine that victims would wish to know if anyone will ever see the painful video testimonies they gave."

A spokesman for Lancashire Constabulary said: "A 67-year-old man was arrested last year in relation to historical offences of indecent assault.

"As a consequence of the investigation charges were being sought in relation to five male victims aged between 11 and 15 at the time. The allegations related to him serving as a Catholic priest in the late 1970s and 1980s.

"He had been due to answer bail on April 11 but was found dead at an address in Oswestry, Dyfed-Powys, Wales on April 11. There are no suspicious circumstances and a file has been passed to the coroner."

Police said the manís alleged victims had been informed.

The Northern Echo understands victims have been told by the police they believe the priest took his own life.