EXCLUSIVE: FBI Finds Photos of Naked All Saints Student in Child Porn Case
By John O'Brien
Syracuse.com
April 21, 2016

http://www.syracuse.com/crime/index.ssf/2016/04/photos_of_1_naked_child_found_in_all_saints_elementary_school_child_porn_case_so.html

Saints.jpg All Saints Elementary School of Tipperary Hill at 112 S. Wilbur Ave. in Syracuse. (Samantha House | shouse@syracuse.com)

Federal investigators have discovered 10 photos of a naked student at a local elementary school on the cell phone of an accused child pornographer, according to two sources familiar with the investigation.

The photos show the child sitting on the toilet and standing naked in a bathroom at All Saints Elementary School in Syracuse, the sources said.

FBI agents have not found photos of any other All Saints students, the sources said.

The pictures were found on the phone of Emily Oberst, an aide at the school and daycare center, the sources said. Oberst was one of two people charged last month with sexually exploiting three children for the purpose of producing child pornography.

The photos of the All Saints student were among the pictures Oberst sent to Jason Kopp, the sources said.

Oberst and Kopp were indicted on charges of sexually exploiting three children to make child pornography. The All Saints student was one of those three victims, the sources said.

The other two victims were not students at the school, the sources said.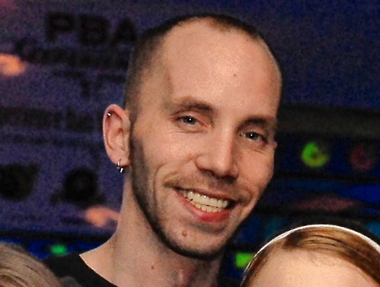 Jason Kopp in 2007.



Federal prosecutors would not comment on the revelation.

All Saints fired Oberst after her arrest last month.

The school's principal, Rosalie Pollman, told Syracuse.com that she was not aware until today that any All Saints students were among the photos.

Oberst's lawyer, Kim Zimmer, and Kopp's lawyer, Randi Bianco, refused to comment.

Oberst, 23, of Syracuse, met Kopp, 40, of Liverpool, online and the two were seeing each other romantically, the source said.

Pollman, the school's principal, told parents in an email shortly after the arrests that the FBI was looking into whether students at the school were victims.

The investigation began March 4 when an undercover federal agent started texting with a user called "daymein39" on Kik, court papers said. The investigator posed as a man named John.

Kik is an online messaging app that allows people to anonymously share photos, messages and videos.

Federal agents determined that "daymein39" was Kopp, court papers said. Over the next two weeks, Kopp and the undercover agent had online conversations in which Kopp told him a female acquaintance had allowed him to have illicit contact with a baby girl, according to the FBI.

The FBI later identified the acquaintance as Oberst, court papers said.

Kopp sent the undercover investigator "lewd and lascivious" photographs of the girl and said he'd sexually abused the child, the FBI said.

Kopp had Oberst take a photo of the baby with a sign that included the name John to prove she had access to the child, court papers said.